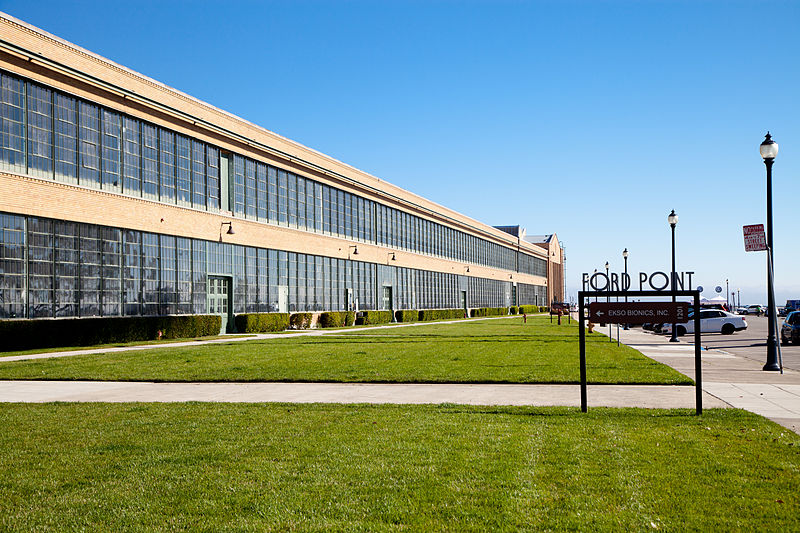 Ford Motor Co. has announced a substantial price reduction for its all-electric F-150 Lightning trucks, effective immediately. The decision comes as Ford takes advantage of increased plant
capacity, ongoing efforts to scale production and reduce costs, as well as improvements in battery raw material costs, according to a company news release.
The Rouge Electric Vehicle Center in Dearborn, where the Lightning trucks are manufactured, is currently closed for final plant upgrades. The upgrades aim to triple the facility's annual production run rate to 150,000 Lightning trucks starting this fall. The exact restart date for the factory is yet to be determined.
Marty Gunsberg, a spokesperson for Ford, stated, "The market is rapidly changing, and we need to continue to adapt to remain competitive. As we scale, we can take advantage of increased plant capacity to help increase the value proposition of our EVs, reduce customer wait times, and grow our market share."
Ford has now released the updated manufacturer's suggested retail prices (MSRP) for the F-150 Lightning truck:
-Pro: $59,974 to $49,995 (a $9,979 reduction)
-Base XLT: $64,474 to $54,995 (a $9,479 reduction)
-XLT Premium: $68,474 to $59,995 (an $8,479 reduction)
-XLT Premium, Extended (Battery) Range: $78,874 to $69,995 (an $8,879 reduction)
-Lariat: $76,974 to $69,995 (a $6,979 reduction)
-Lariat Extended (Battery) Range: $85,974 to $77,495 (an $8,479 reduction)
-Platinum Extended (Battery) Range: $98,074 to $91,995 (a $6,079 reduction)
The destination and delivery fees remain unchanged at $1,995.
The F-150 Lightning XLT model offers features such as a heated steering wheel, power tailgate, tailgate step, tailgate work surface, and a 10-way adjustable driver's seat. The Lariat and Platinum models are luxury options with larger touch-screens, heated and cooled leather seats, and Bang & Olufsen sound systems.
Thad Szott, a Ford dealership owner, expressed his optimism about the price reduction, stating, "The consumers win. There's still a lot of excitement about the Lightning. Inventories have improved, but that particular model hasn't improved to demand levels."
Ford cited rising material costs and supply constraints earlier this year, which led to increased prices for the F-150 Lightning. However, the company has been working to improve accessibility and affordability, resulting in the current price reduction and shortened wait times for customers.
With ordering now open to all customers, Ford is offering a $1,000 bonus for retail customers who select their own XLT, Lariat, or Platinum truck through a dealer or Ford's website until July 31 as part of the national summer sale. Ford Credit is also providing eligible buyers with low-interest loans.
Most F-150 Lightning trucks are eligible for up to $7,500 in potential federal electric vehicle tax credits under the Inflation Reduction Act.
The price reduction for the F-150 Lightning comes ahead of the anticipated release of new electric truck models, such as the Tesla Cybertruck and the Chevrolet Silverado. Photo by Almonroth, Wikimedia commons.