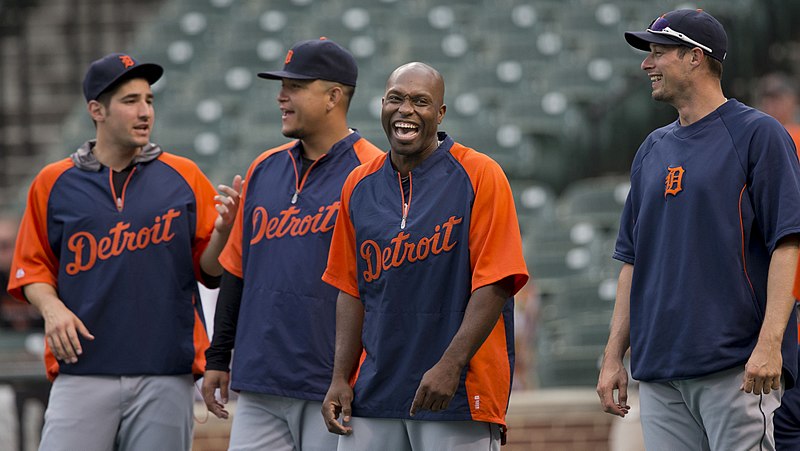 The Detroit Tigers have filled their general manager position with a notable hire. Scott Harris, the President of Baseball Operations who had been leading the Tigers without
a GM for the past year, has selected Jeff Greenberg as the team's new General Manager. The Tigers officially introduced Greenberg's appointment on Thursday.
At 37 years old, Greenberg comes to the Tigers after spending 16 months in a role as Associate General Manager with the NHL's Chicago Blackhawks. However, his baseball roots run deep, having previously spent 11 seasons with the Chicago Cubs. Notably, both Harris and Greenberg have a history of working together within the Cubs' organization, steadily climbing the ranks in the front office under the leadership of Theo Epstein and Jed Hoyer.
In his new role with the Detroit Tigers, Greenberg will be reporting directly to Scott Harris. His baseball experience includes various positions with the Chicago Cubs, where he served as the Pro Scouting Director, Director of Baseball Operations, and Assistant General Manager. His journey in the Cubs' front office began in 2011, just one year before Scott Harris joined the organization.
Scott Harris expressed his enthusiasm for Greenberg's appointment in a statement on Thursday, saying, "I'm thrilled to add an executive of Jeff's quality to our baseball operations leadership team. Throughout this search, it was important for me to find someone who can fit seamlessly into the future we're building here. I also wanted to bring someone with a fresh perspective and ideas that could challenge us on a daily basis and make us all better as we strive towards our goal of bringing postseason baseball back to Detroit."
Before his tenure with the Chicago Cubs, Jeff Greenberg gained experience through internships with the Pittsburgh Pirates in 2006 and 2008, the Arizona Diamondbacks in 2010, and the MLB Commissioner's Office from 2009 to 2011. He is a graduate of the University of Pennsylvania (2008) and Columbia Law School (2011). Photo by Keith Allison from Hanover, MD, USA, Wikimedia commons.