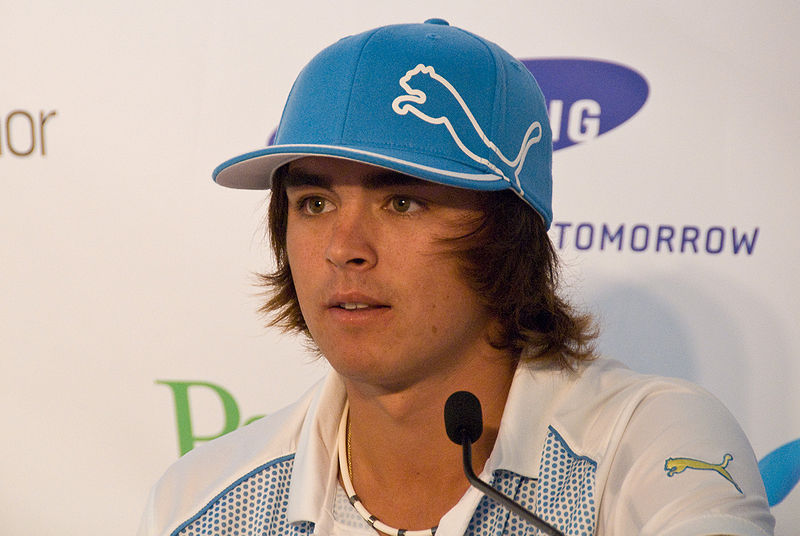 Rickie Fowler and Rory McIlroy are set to deliver a captivating final round at the U.S. Open on Sunday, as Fowler aims to complete a remarkable comeback and secure his first major title, while
McIlroy seeks to end his nine-year major drought.
After a resilient performance, Fowler carded an even-par 70 at the Los Angeles Country Club on Saturday, putting him tied for the lead with fellow American Wyndham Clark at 10-under par heading into the final round.
Fowler and Clark will once again be paired together for the final round, teeing off at 2:30 pm local time (21:30 GMT), in what promises to be an intense battle for the U.S. Open crown.
Fowler, a native of Southern California, has experienced a resurgence after a challenging period in his career, and he has delighted the local fans by leading at the end of each round.
He expressed his determination, stating, "Tomorrow is when the tournament starts. After going through the last few years, I'm not scared to fail."
Clark, who recently claimed his first PGA Tour victory, has displayed remarkable confidence throughout the tournament and will undoubtedly put up a strong fight on Sunday.
Trailing just one shot behind the leaders is McIlroy, a fan favorite, who is eager to secure his fifth major championship and his first since 2014.
"I feel like over the last three days I've executed that game plan really, really well, and I just need to do that for one more day," McIlroy stated, emphasizing his focus on executing his strategy.
McIlroy will tee off alongside world number one Scottie Scheffler, who finished the third round with an impressive eagle-birdie finish, gaining momentum for the final round. Their tee time is scheduled for 2:19 pm local time (21:19 GMT), as part of the penultimate grouping.
Another contender, Harris English, sits just four strokes behind the leaders after consistently solid play throughout the tournament. He will be paired with fellow American Dustin Johnson, teeing off at 2:08 pm local time (21:08 GMT).
The U.S. Open winner on Sunday will take home $3.6 million from the tournament's total purse of $20 million, adding to the excitement surrounding the climax of this prestigious event. Photo by PG Jansson, Wikimedia commons.