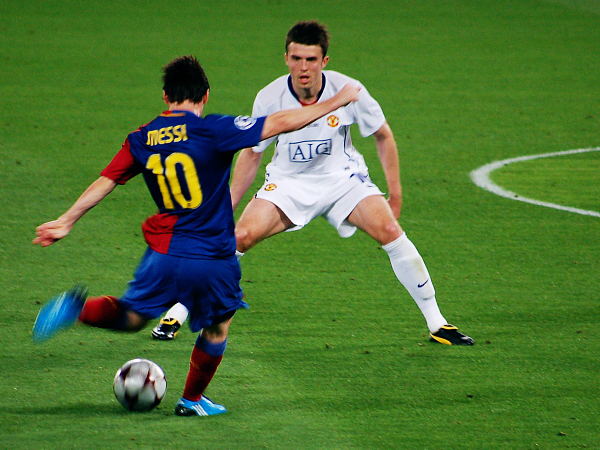 In a surprising announcement, Lionel Messi has revealed that he will be joining Inter Miami CF in Major League Soccer (MLS). The 2022 World Cup champion and seven-time FIFA Ballon d'Or
winner confirmed his decision during a joint interview with Mundo Deportivo and Sport. While the deal is not yet finalized, Messi expressed his commitment to completing the transaction.
"I made the decision that I'm going to go to Miami," Messi stated during the interview. "I still haven't closed it 100%, but we decided to continue on this path. If the Barcelona thing didn't work out, I wanted to leave Europe, get out of the spotlight, and focus more on my family."
Speculation about Messi's potential move to Miami had been circulating, but it seemed like a distant dream for MLS and Inter Miami, considering the team's current last-place position in the Eastern Conference and recent coaching changes. Reports suggested that Messi had received a lucrative offer from Saudi Arabian club Al-Hilal worth around $400 million per year.
Messi also mentioned that FC Barcelona, where he spent 17 seasons and won numerous titles, was considered as an option, with his father suggesting a return to the club. However, Messi revealed that there were crucial aspects missing from his talks with Barcelona, and no formal written proposal was presented. Not wanting to wait indefinitely, he decided to explore other opportunities.
While economics were not a determining factor for Messi, he expressed that his decision was not solely about money, as he could have chosen the lucrative offer from Saudi Arabia. Instead, he emphasized his desire to leave European football and prioritize his well-being and family life.
To secure Messi's signature, MLS and Inter Miami had to get creative. It was reported that MLS and its broadcast partner, Apple, offered Messi a share of revenue generated by new subscribers to MLS Season Pass on Apple TV+. Additionally, he was presented with a profit-sharing deal from Adidas. The announcement of a four-part documentary series featuring Messi on Apple TV+ further underscored the efforts made to entice him to join Inter Miami.
Messi's move to MLS marks a significant milestone for the league and adds a global superstar to one of its newest teams. Fans eagerly await the official confirmation of the deal and look forward to witnessing Messi's impact on the American soccer scene. Photo by funnydae, Wikimedia commons.