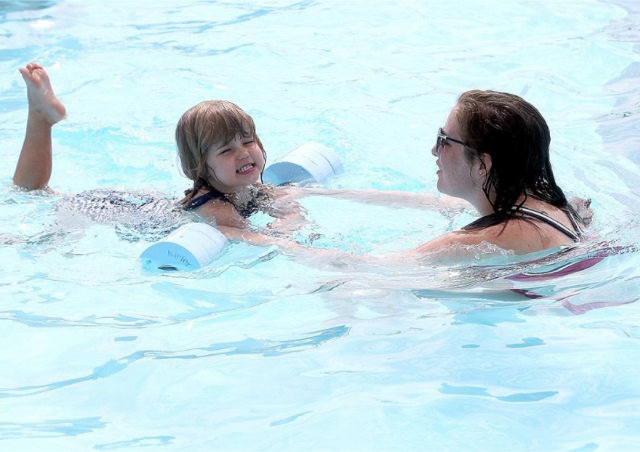 Governor Maura Healey and Lt. Governor Kim Driscoll have announced that 14 organizations across Massachusetts will receive funding to offer free beginner swimming
lessons to residents of all ages.
In a statement, Governor Healey emphasized the importance of ensuring access to recreational opportunities for all Massachusetts residents. She stated, "Swimming is a life skill, and our residents shouldn't miss out on the chance to learn because of financial barriers. The funding provided to our partner organizations will help more residents have the opportunity to receive swimming lessons."
The funding, totaling $372,000, is being awarded through the Department of Conservation and Recreation's Safe Water Initiative Massachusetts (SWIM) program.
Lt. Governor Driscoll, who has a background as a lifeguard, highlighted the significance of creating safe and enjoyable environments at beaches and pools. She stated, "Knowing how to swim is crucial for people of all ages, and the SWIM program allows us to expand free swimming lessons to everyone, particularly in communities with environmental justice concerns."
The following organizations will receive SWIM funding to support their swimming lesson initiatives:
Boys and Girls Club of Stoneham
Boys and Girls Club of Metro South
Charles River Aquatics, Inc. in Wellesley
British Swim School of Worcester
Hockamock area YMCA in Franklin
Merrimack Valley YMCA in Lawrence
Metro West YMCA in Framingham
Old Colony YMCA in Quincy
British Swim School of North Shore in Reading
West Suburban YMCA in Newton
YMCA of Greater Boston
YMCA of Metro North in Peabody
YMCA of the North Shore in Beverly
YMCA Central Massachusetts Inc. in Worcester
In addition to the SWIM program, the Department of Conservation and Recreation also offers free swimming lessons through the Learn to Swim program, targeting children between the ages of 4 and 12. Sign-ups for the Learn to Swim program will be available in the upcoming weeks. Photo by PoolSafely, Wikimedia commons.