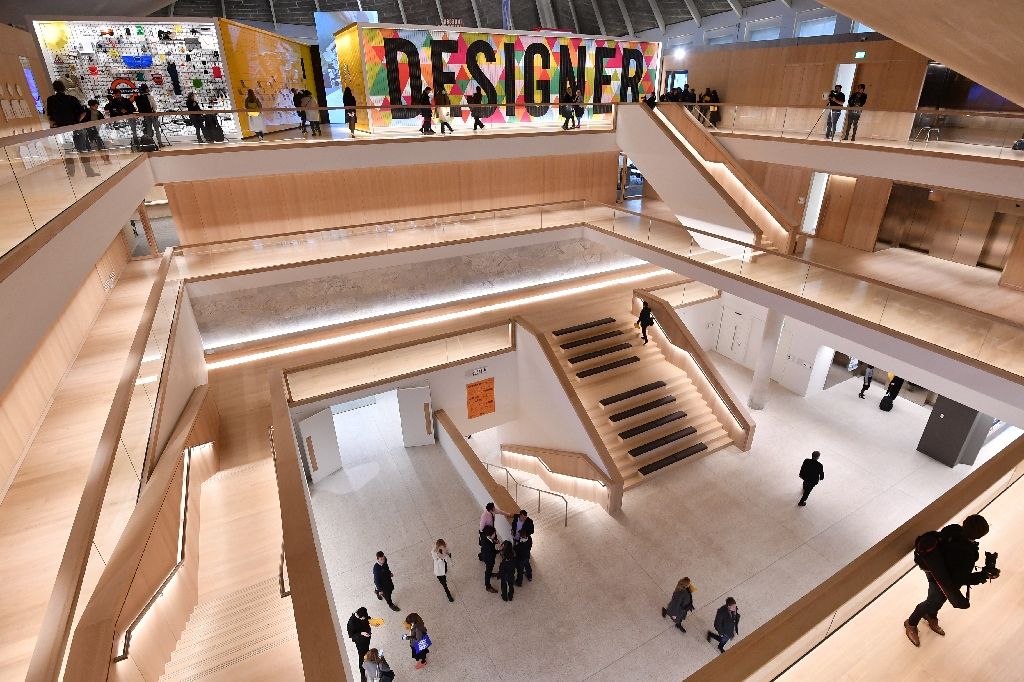 From Walkmans to iPhones and classic cars to robotic arms, London's new Design Museum will offer a journey through the world of contemporary design when it opens its doors to the public next week.
The museum in London's plush Kensington district is the culmination of an £83-million (97-million-euro, $103-million) project to transform a once derelict building.
"Our ambition is to create somewhere which would be a world centre for design and a place to start conversations about the world of design," museum director Deyan Sudjic told AFP on Thursday at a media preview.
The museum will house almost 1,000 objects in its permanent exhibition -- among them a London Underground train, a Ford Model T car, Gucci tennis shoes and Christian Louboutin's Pigalle high-heels -- covering everything from fashion to engineering.
The museum's new site is nearly three times the size of its previous home, which was a former banana warehouse in southeast London.
British designer Terence Conran, who founded the museum, hailed it as a "magnificent new cathedral of design" and said the move was "the most important moment of my career".
"It allows all our dreams and ambitions for the museum to come true, to create a world class space, truly international, with the size and scope for the serious promotion and celebration of design and architecture in this country," he said ahead of the public opening on November 24.
"I don't think there's anywhere in the world that comes up to this museum at the moment."
- 'New life and purpose' -
The 1960s modernist building -- formerly London's Commonwealth Institute -- was refurbished by architect John Pawson in a five-year project, retaining its striking roof.
Luqman Arnold, chairman of the museum's trustees, said the transformation of a "derelict and unloved building had "given a neglected London icon a new life and purpose".
"It will provide an international showcase for the many design skills at which Britain excels and a creative centre promoting innovation, nurturing the next generation of design talent," he said.
The museum's first temporary exhibition, entitled "Fear and Love - reactions to a complex world" -- comprises 11 installations by international designers including Kenya Hara of Japan, American-Israeli Neri Oxman and British Turkish-Cypriot Hussein Chalayan.
"The Pan European Living Room", an installation by the OMA architecture practice, is furnished with a piece of design from each of the 28 EU member states, proposing that our notion of domestic interiors has been shaped by European trade and cooperation.
Chief curator Justin McGuirk described the exhibition as "a laboratory of ideas, and a place for absorbing how the world is changing".
"Design is a very broad and versatile discipline today and it's dealing with a lot of complex issues -- that's what this show is about." afp