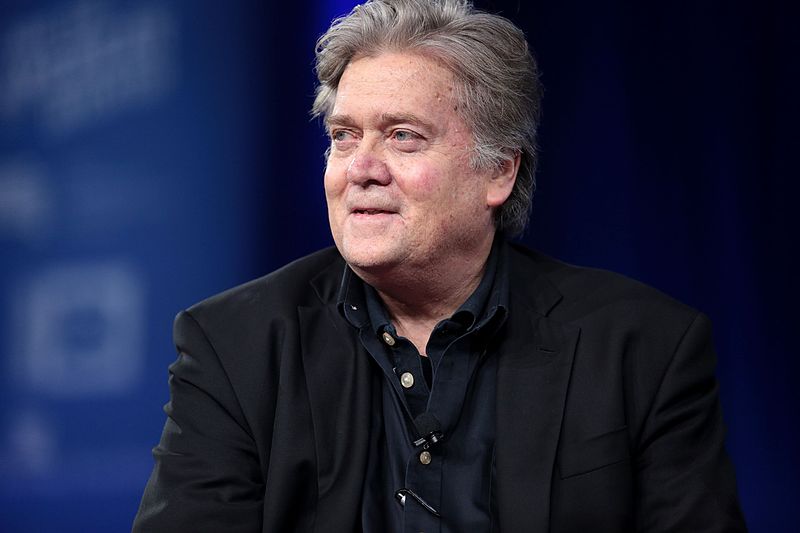 Former Trump advisor Steve Bannon will face trial in May 2024 for the alleged fraud of donors to the "We Build the Wall" online fundraising campaign, as ruled by a
Manhattan judge on Thursday.
Judge Juan Merchan scheduled the trial to begin on May 27 next year, two months after former President Donald Trump's trial on charges of falsifying business records related to the Stormy Daniels hush money payment, which will also take place before the same judge.
During his presidency, Trump granted Bannon a pardon on his last day in office following Bannon's federal indictment for defrauding donors in the "We Build the Wall" crowdfunding initiative aimed at constructing a wall along the U.S.-Mexico border.
The current charges against Bannon were filed by the Manhattan District Attorney's office and accuse him and "We Build the Wall" of defrauding 430 donors in Manhattan, amounting to $33,600. Statewide, over 11,000 donors were allegedly defrauded of more than $730,000, according to the indictment.
Bannon pleaded not guilty to the charges in September.
Prosecutors claim that "We Build the Wall" raised $15 million from donors nationwide under false pretenses, specifically highlighting the campaign's promise that its president would not receive a salary. However, it is alleged that Brian Kolfage, the campaign's president, secretly received a salary of $250,000 funneled through Bannon.
Quoting Bannon's statements at a fundraising event in June 2019, the indictment alleges, "Remember, all the money you give goes to building the wall."
If convicted, Bannon could face charges of money laundering, carrying a maximum sentence of five to 15 years in prison, as well as additional felony counts of conspiracy and scheme to defraud, along with one misdemeanor count of conspiracy to defraud. Photo by Gage Skidmore from Peoria, AZ, United States of America, Wikimedia commons.