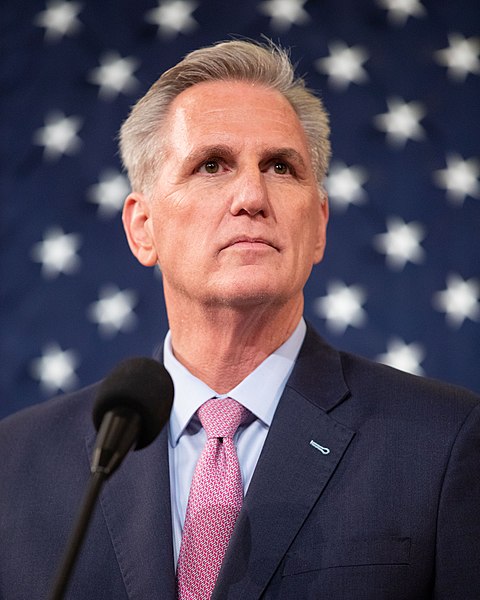 US President Joe Biden and top congressional Republican Kevin McCarthy are nearing a deal to address the country's debt ceiling and cut spending, as the risk of
default looms. The two sides are reportedly just US$70 billion apart on a total figure that would exceed US$1 trillion, according to sources familiar with the talks.
The proposed deal would outline the overall amount the government can spend on discretionary programs like housing and education, but it would not specify individual categories. Negotiations are reaching a critical stage, with the Treasury Department warning that the federal government could run out of funds to cover its obligations as early as June 1.
While the deadline is approaching, the Treasury Department's plans to sell US$119 billion worth of debt settling on June 1 have led some market watchers to believe that the date may not be an inflexible deadline. The agreement, if reached, would need to pass through both the Republican-controlled House of Representatives and the Democratic-controlled Senate, which could face challenges due to resistance from some conservatives and liberals.
The deal would only establish broad spending outlines, leaving lawmakers to work out the specifics in the coming weeks and months. It would include a total amount for military spending, which has been a contentious issue in the negotiations.
Although progress is being made, it remains uncertain whether an agreement will be reached in time. House Speaker McCarthy stated that there are still outstanding issues, and he has directed teams to work around the clock to find a resolution. There are indications that a deal could be reached by Friday afternoon, according to Congressman Kevin Hern, who leads the Republican Study Committee.
The looming risk of a US default has raised concerns among credit rating agencies, with DBRS Morningstar placing the United States on review for a possible downgrade. This follows similar warnings by Fitch, Moody's, and Scope Ratings. A US default could have severe repercussions on global financial markets and potentially lead the country into a recession.
The ongoing debt ceiling impasse has already had an impact on Wall Street, with US stocks being affected and the nation's borrowing costs rising. Investor unease is reflected in the rise of yields on US Treasury bills maturing in early June. The uncertainty surrounding the debt ceiling has also resulted in increased interest costs for the government, which Deputy Treasury Secretary Wally Adeyemo estimated to be US$80 million so far. Photo by US House Photography, Wikimedia commons.