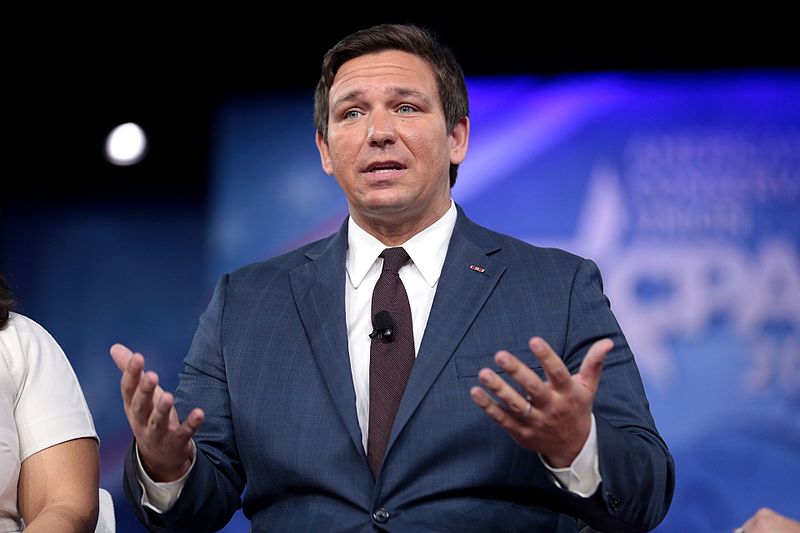 In a groundbreaking move, Florida Governor Ron DeSantis is set to kick off his 2024 presidential campaign with the help of SpaceX Founder Elon Musk in a Twitter
event. The announcement is scheduled to take place during a Twitter Spaces event at 6 p.m., where DeSantis will join Musk, the CEO of Twitter, for a conversation moderated by tech entrepreneur David Sacks.
Musk, known for his iconic companies Tesla and SpaceX, boasts a massive following of 140 million on Twitter, making him an influential figure to amplify DeSantis' campaign message. While Musk recently slipped from the top spot on Forbes' list of the world's richest individuals, he remains in second place with a net worth of $180 billion. His potential financial support could play a pivotal role in DeSantis' presidential bid. Sacks, a DeSantis donor who previously hosted a fundraiser for him in San Francisco, will bring his expertise as the event's moderator.
During The Wall Street Journal CEO Council Summit, Musk expressed his excitement about the unique nature of the event, stating that it will be the first time such a major announcement takes place on social media with real-time questions and answers, rather than scripted responses. Although Musk indicated in recent conversations with DeSantis that he does not believe former President Donald Trump can win re-election, he clarified that he is not formally endorsing DeSantis at this event.
In addition to the Twitter event, DeSantis is expected to officially file his presidential paperwork with the Federal Election Commission on Wednesday and release a campaign launch video. A campaign kickoff rally will follow in due course.
While some have mocked DeSantis' choice of a Twitter event for his campaign launch, calling it out of touch and targeting a niche audience, supporters believe it represents a groundbreaking approach to engaging voters in the digital age. As the event unfolds, all eyes will be on DeSantis and Musk, anticipating the impact of their collaboration on the political landscape and the upcoming 2024 presidential race. Photo by Gage Skidmore from Peoria, AZ, United States of America, Wikimedia commons.