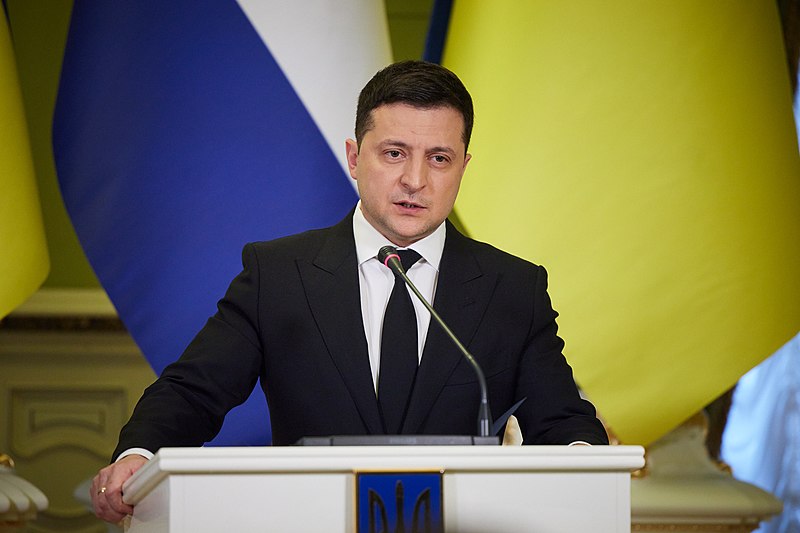 During a press conference at the Group of Seven (G7) meeting in Japan, Ukrainian President Volodymyr Zelensky drew a comparison between the damage inflicted on
Bakhmut and the destruction caused by the atomic bomb in Hiroshima. Zelensky described the scenes in Hiroshima as a striking reminder of the devastation in Bakhmut and other towns across Ukraine. He expressed that all the buildings in Bakhmut had been destroyed, leaving nothing alive.
The control of Bakhmut remains a subject of conflicting claims. Yevgeny Prigozhin, the chief of the Russian private military group Wagner, asserted on Saturday that his forces had captured Bakhmut after months of fierce fighting and intended to hand it over to Russia later in May. However, Zelensky vehemently denied these claims, emphasizing that Ukrainian soldiers still held the city.
Zelensky assured reporters that Ukraine's Armed Forces were actively countering Russia in Bakhmut, with ongoing advancements in the suburbs that made it increasingly difficult for the enemy to maintain control. While Russian President Vladimir Putin congratulated the alleged capture of Bakhmut, CNN is unable to independently verify the battlefield claims made by either side.
The potential fall of Bakhmut would mark a significant gain for Russia after months of intense efforts. However, the city's symbolic value outweighs its strategic significance. Despite Russia's substantial deployment of resources, Ukrainian resistance has persisted, surpassing expectations.
If confirmed, the capture of Bakhmut would undoubtedly bolster Yevgeny Prigozhin's position. Prigozhin, a former catering boss, has gained prominence during the war, and his forces have played a prominent role in the conflict. Recently, Prigozhin announced a complete withdrawal of his troops due to dwindling ammunition supplies and mounting losses. Photo by President.gov.ua, Wikimedia commons.