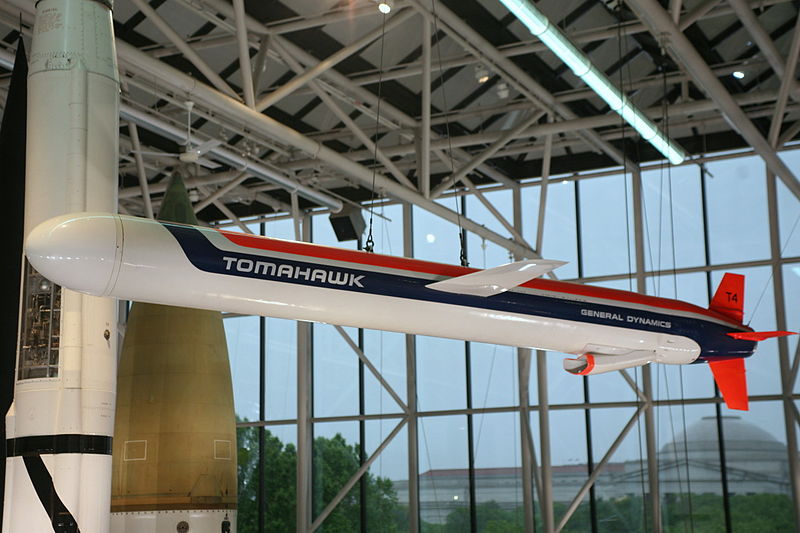 Australia has announced plans to purchase up to 220 Tomahawk cruise missiles from the United States, following approval from the US State Department. The deal, worth almost $900 million,
comes just days after Australia announced plans to purchase nuclear-powered submarines from the US. These submarines will be capable of firing the Tomahawk missiles. The move has been seen as a way for Australia to modernize its fleet, amid growing concerns about China's influence in the Indo-Pacific. Japan also recently announced plans to upgrade its military, including the purchase of 400 Tomahawk cruise missiles by 2026, as a deterrent to China.
Arizona-based Raytheon Missiles and Defense will be the prime contractor for the missile deal. The US State Department said in a statement that the proposed sale would support US foreign policy and national security objectives, and that Australia is one of the most important allies in the Western Pacific. Australian Defense Minister Richard Marles said that the new missiles would be a critical part of keeping Australia safe, and that having longer-range strike missiles was a very important capability for the country.
The Tomahawk cruise missiles can be fired from the Virginia-class submarines Australia will be purchasing under the AUKUS deal. The submarine deal has raised concerns about nuclear oversight, with Rafael Grossi, director-general of the International Atomic Energy Agency, pledging to be "very demanding" in overseeing the transfer of nuclear technology from the US to Australia. Former Australian Prime Minister Paul Keating has criticized the cost of the deal, estimating it to be between 268 billion and 368 billion Australian dollars ($178-$245 billion) over three decades, and calling it "the worst deal in all history."
However, Australian officials maintain that the purchase of the nuclear-powered submarines and Tomahawk cruise missiles will increase the country's capacity to defend itself by more than 10%, and represent good value. Defense Industry Minister Pat Conroy said that having the best possible capability for the Australian Defense Force was crucial, and that the missiles would enable Australia to strike opponents as far away as possible from the Australian mainland.
The move by Australia and Japan to upgrade their military capabilities comes as tensions with China continue to rise in the Indo-Pacific region. The US has also increased its military presence in the area, with President Biden calling for a united front among allies to counter China's growing influence. The purchase of Tomahawk cruise missiles by both Australia and Japan is seen as a way to deter China from any aggressive actions in the region. Photo by Cliff, Wikimedia commons.