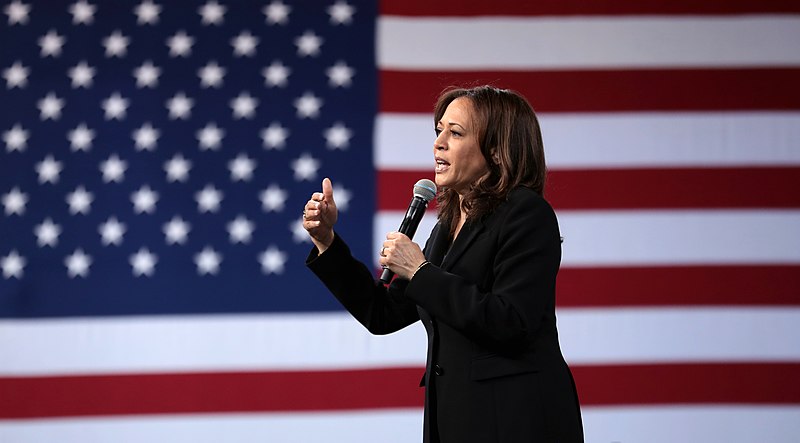 The White House has announced that Vice President Kamala Harris will be visiting Iowa this week to discuss the protection of reproductive rights. Harris will be meeting with local leaders in
Des Moines on March 16, as part of her ongoing efforts to address the overturning of Roe v. Wade and the subsequent threats to abortion access.
The trip is the latest in a series of 40 meetings that Harris has held across the country, aimed at highlighting the importance of reproductive rights and the impact of recent laws restricting access to abortion. Speaking on a call with reporters, Harris emphasized that the issue of reproductive rights is "about women's autonomy, their freedom to decide whether and when to have children," and warned that these laws also pose a threat to women's health.
Harris' visit to Iowa is significant, given the state's status as an important stop on the presidential campaign trail. In recent weeks, Republican presidential hopefuls, including former President Donald Trump, Florida Governor Ron DeSantis, former Vice President Mike Pence, former United Nations Ambassador Nikki Haley, and Senator Tim Scott of South Carolina have all visited Iowa, promoting conservative policies.
In Iowa, abortion is currently legal in the first 20 weeks of pregnancy, although the legal landscape remains unsettled. Governor Kim Reynolds is seeking to pass a law that would ban most abortions after about six weeks of pregnancy, and top Republicans in the Legislature are waiting for the outcome of that case before they pass any further laws. However, some have pushed for quicker action, with a bill earlier this year that stated life begins at conception and would have banned all abortions in Iowa, failing to advance further.
The details of Harris' travel plans to Iowa have not yet been announced, but the visit is likely to generate significant attention given the ongoing debate over reproductive rights and the potential impact of the Dobbs decision. As the fight over abortion access continues to play out across the country, Harris' visit serves as a reminder of the importance of protecting reproductive rights and ensuring that women have the freedom to make their own choices about their bodies and their lives. Photo by Gage Skidmore from Peoria, AZ, United States of America, Wikimedia commons.