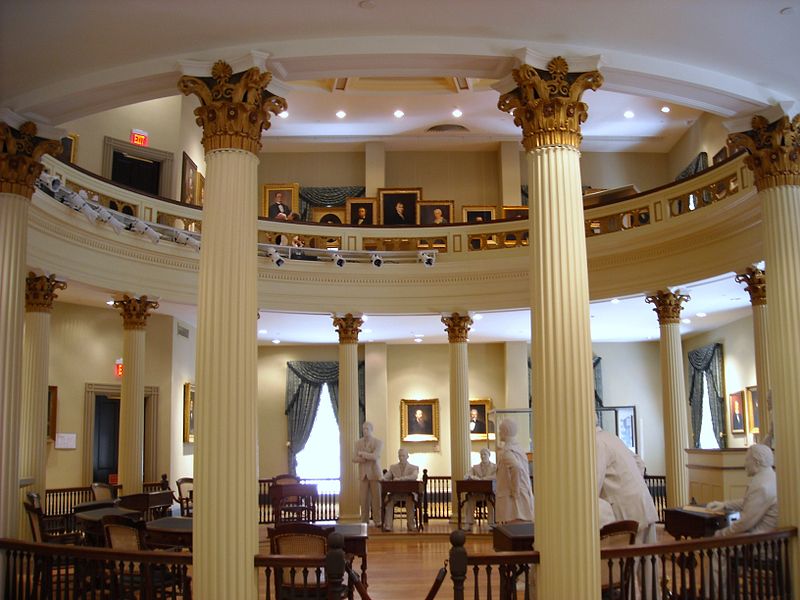 The Mississippi Senate has passed a bill that has been met with controversy, as it expands the roles of appointed judges and state police in the county court system of Jackson, a majority-Black
city. The revised version of House Bill 1020 would allow the Mississippi Supreme Court chief justice to appoint one judge to work within the Hinds County Court system until December 2026. Additionally, it would authorize the state-run Capitol Police to patrol the entire city of Jackson, as opposed to only certain parts. The bill was passed with a 34-15 vote, with Republicans in favor and Democrats opposing it.
Supporters of the bill have argued that they are working to improve public safety in Jackson, which has experienced more than 100 homicides for each of the past three years. However, Black lawmakers have criticized the bill for its invasive impact on local decision-making and voting rights. The capital is Democratic-led and has the highest percentage of Black residents of any major city in the United States.
The original version of the bill, passed by the House a month prior, would have created a permanent, unelected court system in the Capitol Complex Improvement District. It would also have expanded this area to include majority-white areas of the largely Black city. Mayor of Jackson, Chokwe Antar Lumumba, compared this move to Jim Crow and apartheid.
Democratic Senator John Horhn of Jackson called the revised bill "vastly improved from where it started, but it is still a snake" during the Senate's debate. Hinds County District Attorney Jody Owens also spoke out against the bill, stating that it does not address many of the root causes of delays in the local legal system, such as funding for the public defender's office, the state crime lab, and the Jackson Police Department.
Hinds County Public Defender Gail Lowery testified that her office is currently processing 4,373 cases, but the lawyers are paid much less than those in the district attorney's office. Lowery argued that this discrepancy is due to the fact that the district attorney's office is funded by the state while her office is funded by the county. Lowery expressed frustration that her office has not been consulted on what it needs.
The bill's impact on the city's Black residents has been heavily criticized, with comparisons to Jim Crow and apartheid. Black lawmakers have denounced the bill as an intrusive measure that infringes upon local decision-making and voting rights. Critics argue that the bill fails to address fundamental issues in the legal system, such as funding for public defenders and law enforcement. Photo by \ \/\/ /\ from Jackson Mississippi, USA, Wikimedia commons.