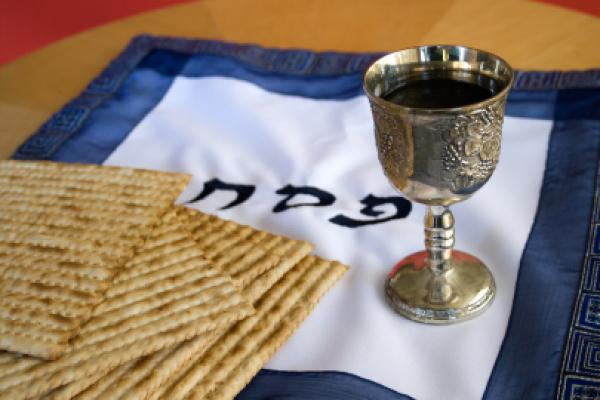 Legislation has been introduced in at least two of the four states with presidential primaries falling on the first day of Passover next year - Maryland and Pennsylvania - to change the date.
The other two states are Delaware and Rhode Island. Passover begins the previous evening and traditional Jewish law prohibits activities such as writing, driving, or the use of electricity during the holiday, making it impossible for many observant Jews to vote.
The Maryland suburbs of Washington, D.C., are home to a substantial and close-knit Jewish community, including Orthodox enclaves. Baltimore also has a large Jewish community with a significant Orthodox component. Ronald Halber, the director of the Jewish Community Relations Council of Greater Washington, stated that his organization was already coordinating with the Maryland legislature to change the date.
The leaders of both chambers in Maryland's state legislature, both Democrats, said last month they were willing to change the date. Additionally, an Orthodox Jewish Democratic lawmaker, Dalya Attar, has initiated legislation to do so. Attar appreciated Maryland's flexible voting system, which allows for early voting, but stated that it is not sufficient to compensate for holding a primary on the first day of Passover. Robin Schatz, the director of government affairs at the Jewish Federation of Greater Philadelphia, said she was looking into the matter. "We are working to see if it can get moved," she told JTA.
Pennsylvania lawmakers are also considering moving the primary up by a month, to March 19, to make the state more relevant to primary season. That initiative has nothing to do with Passover, according to Schatz. As the schedule currently stands, the primary and caucus season will begin when Iowa holds its Republican presidential caucuses in late January. South Carolina will hold the first Democratic nominating contest in early February.
There are substantial Jewish populations, including Orthodox enclaves, in Pittsburgh and in Philadelphia and its suburbs. The state's governor, Democrat Josh Shapiro, is an observant Jew.
Jewish officials in Rhode Island and Delaware were unavailable for comment.
The conflict between the Passover holiday and the presidential primary is a recurring issue in American politics. In 2016, several states, including New York and Connecticut, held their primaries on the second day of Passover, leading to accusations of voter disenfranchisement from some observant Jewish groups. In response, some states moved their primaries in 2020 to avoid conflicts with religious holidays. However, this issue continues to arise due to the fluid nature of primary scheduling and religious holiday calendars.
This situation highlights the need for sensitivity to the religious practices of all citizens, regardless of their affiliation or beliefs. It also highlights the importance of flexible voting systems that allow citizens to exercise their right to vote without compromising their religious beliefs. Moving forward, state officials should work to ensure that the scheduling of elections and religious holidays do not conflict to prevent voter disenfranchisement and promote inclusivity. Photo by Eczebulun, Wikimedia commons.