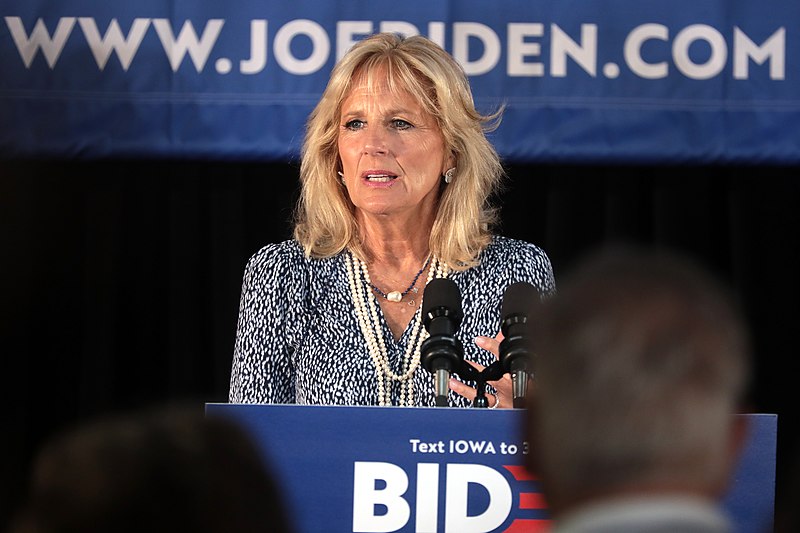 On International Women's Day, First Lady Jill Biden and Secretary of State Anthony Blinken will recognize 11 women leaders from around the world for their exceptional courage, strength, and
leadership. The International Women of Courage Awards ceremony has been a tradition for 17 years and honors women who have demonstrated their commitment to peace, justice, human rights, gender equity and equality, and the empowerment of women and girls, often at great personal risk and sacrifice.
This year's honorees come from countries that are currently experiencing crisis, including Yuliia "Taira" Paievska, a Ukrainian medic who was captured near the Russian-occupied city of Mariupol in south Ukraine and spent three months in pro-Russian captivity last year. Despite the ordeal, Paievska continues to serve her community and is now a leading advocate for medical workers' rights in Ukraine.
Another honoree is an indigenous rights leader from Costa Rica, who has dedicated her life to protecting the rights of indigenous women and girls in her community. She has successfully advocated for their access to education and healthcare, and her work has helped reduce maternal mortality rates among indigenous women in Costa Rica.
An Ethiopian journalist is also being recognized for her work covering gender-based violence in the country, where women and girls face high levels of domestic abuse and sexual violence. Despite facing harassment and threats, she has continued to report on these issues and has helped bring attention to the urgent need for reform.
Another recipient is a doctor who grew up under Taliban rule in Afghanistan and now advocates for Afghan refugees in Turkey. Her work focuses on providing medical care and support to Afghan women and girls who have been displaced by conflict and who face significant barriers to accessing healthcare and other essential services.
Finally, the women of Iran who have led uprisings against the government's repressive laws against women are also being honored. These women have been at the forefront of protests against mandatory hijab laws and have advocated for greater freedom and equality for women in Iran. Despite facing violent crackdowns by the government, they have remained steadfast in their commitment to human rights and women's empowerment.
The International Women of Courage Awards are a powerful reminder of the strength and resilience of women leaders around the world who are fighting for justice and equality, often in the face of significant adversity. As Secretary Blinken noted, "their bravery inspires us all, and their efforts make their communities and the world a better place." By honoring these exceptional women, we recognize the critical role that women's leadership plays in building a more just, peaceful, and equitable world. Photo by Gage Skidmore, Wikimedia commons.