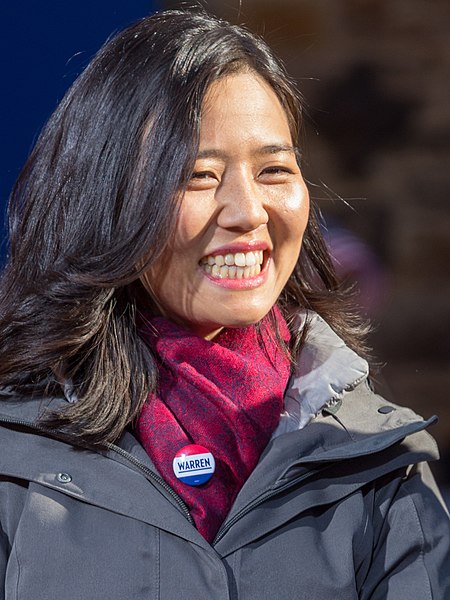 "Enhancing our parks and playgrounds is critical for fostering safe, engaging and active spaces for our children and families," said Mayor Michelle Wu. "I'm grateful to
the Parks and Recreation Department for prioritizing community feedback when designing upgrades to this park."
 "The advocacy of the neighborhood and organizations including All Dorchester Sports & Leadership has resulted in a facility with features chosen with their input and support," said Boston Parks Commissioner Ryan Woods.
The improvements unveiled by Mayor Wu and Commissioner Woods included new play equipment, safety surfacing, accessible entrances, a water play feature, fencing, site furnishings including tables and chairs in a new plaza providing a community gathering place, and ornamental plantings to provide shade and seasonal interest. The final design prioritized maintaining the existing trees.
"As we move past the isolation of the pandemic, it's clear that our green spaces are vital to the wellbeing of our neighborhoods," noted Candice Gartley, executive director of All Dorchester Sports & Leadership. "This park will play a pivotal role in providing a restorative place for neighbors to come to reconnect, meet new friends as well as be a place to celebrate this diverse and deserving community." Photo by Kenneth C. Zirkel, Wikimedia commons.