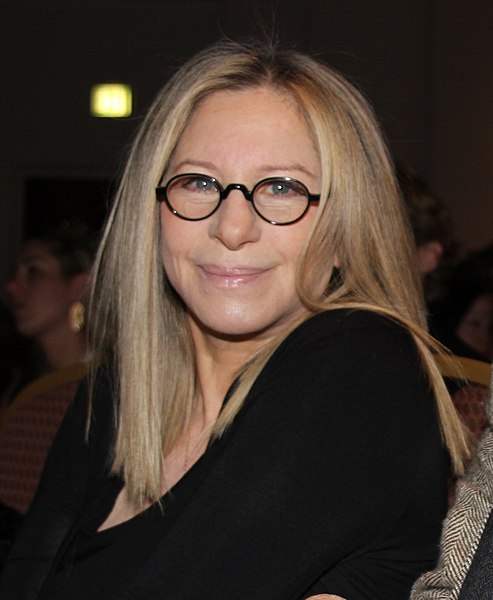 Barbra Streisand, the American icon with a six-decade career in various entertainment fields, has been selected to receive the annual Genesis Prize, which is also called the "Jewish Nobel."
The prize recognizes individuals for their remarkable professional achievements, contributions to humanity, and commitment to Jewish values. Streisand will be the 10th Anniversary Genesis Prize Laureate and receive a $1 million award during a special ceremony in Los Angeles in October.
Streisand was chosen unanimously by the judges of the Selection and Prize Committees of the Genesis Prize, and has received tens of thousands of nominations and votes from global Jewry over the past decade. She has donated and raised millions of dollars to address significant issues in the US and around the world. Her eponymous foundation has provided extensive funding to over 2,000 non-profit organizations and causes over the past 37 years.
Streisand will follow a 10-year tradition established by former New York mayor and media tycoon Michael Bloomberg, who asked that his prize funds be sent to non-profit organizations in four areas: protecting the environment, promoting women's health, combating disinformation in the media, and aiding the people of Ukraine. Streisand will also send her prize money to non-profit organizations in these areas.
The Genesis Prize Foundation Founder and Chairman, Stan Polovets, said it was a "great honor" to celebrate Streisand, "one of the world's most beloved and admired performers." Streisand's innovative philanthropy has had significant impact in numerous areas, including health, environment, and gender equality. She has used her voice, on and off the stage and screen, to inspire generations.
Streisand is known for her passionate commitment to tikkun olam, the Jewish tradition of repairing the world. She is delighted to be honored by the Genesis Prize Foundation and to work with them to support organizations that seek to better society and our shared humanity. Photo by lifescript, Wikimedia commons.