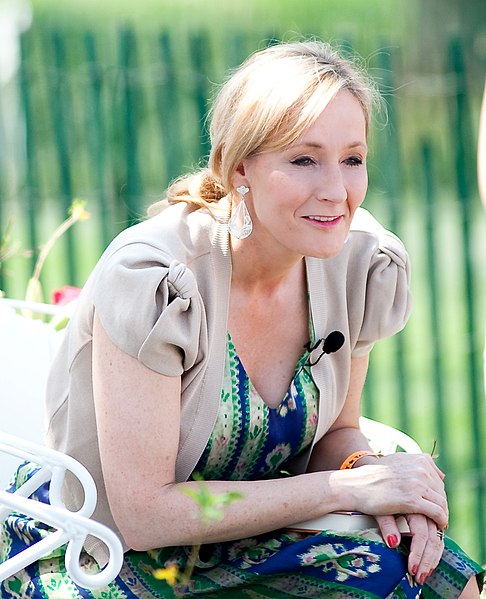 The new podcast series, "The Witch Trials of J.K. Rowling," has caused controversy with promises to delve into the author's history of anti-trans rhetoric. The series includes original interviews
with Rowling, who has been both criticized and defended for her views on gender identity. The podcast is hosted by Megan Phelps-Roper, a former member of The Westboro Baptist Church, a group classified as a hate group by the Southern Poverty Law Center. The series is published by The Free Press, a media company founded by Bari Weiss, the former op-ed editor of The New York Times.
Rowling has been criticized for making posts in 2020 that conflate sex with gender and suggest that changing one's biological sex threatens her own gender identity. Since then, Rowling has become an increasingly vocal activist. In the podcast, Rowling discusses her views and says she is not worried about how they will impact her legacy.
The series has received attention online, with many expressing strong opinions on both sides of the controversy. In the first few episodes, Rowling did not address her anti-trans rhetoric directly. However, in the most recent episode, which dropped on March 14, she defended her stance and addressed the backlash.
"I absolutely knew that if I spoke out, many people who would love my books would be deeply unhappy with me," Rowling said. "Time will tell whether I've got this wrong. I can only say that I've thought about it deeply and hard and long and I've listened, I promise, to the other side."
Rowling also discussed how attacks from fans with liberal values "hit differently" than criticism from conservatives who have already criticized themes of sorcery in her books. She expressed her assumption that she shares certain values with her left-leaning fans. However, she noted that many Potter fans were still supportive of her and even grateful for her speaking out.
The controversy surrounding Rowling's views has been ongoing for some time, with many expressing disappointment and anger over her comments. However, there are also those who support her stance and defend her right to express her opinions.
Overall, "The Witch Trials of J.K. Rowling" promises to be a thought-provoking and controversial series, with many listeners eager to hear what the author has to say about her views and the backlash they have received. Photo by Daniel Ogren, Wikimedia commons.