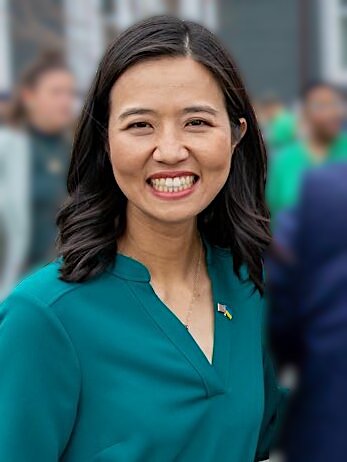 Mayor Michelle Wu is seeking ideas and recommendations from residents to inform the City of Boston's representation on the MBTA Board. Earlier this month, the State Legislature and
Governor passed a state budget that created a City of Boston seat on the Board of Directors of the MBTA, giving the City a direct role in the governance of the region's public transit system. Mayor Wu wants community to be a partner in building this new relationship with the MBTA to best reflect the needs of commuters and riders.
Boston's economic strength, community well-being, and cultural vibrancy depend on public transportation and the City is ready to partner on the urgent endeavor of building the quality transit that our entire region deserves. In the coming weeks, Mayor Wu will be considering candidates to serve on the Board of Directors, which meets monthly and holds monthly subcommittee meetings. Click here to learn more about leadership at the MBTA. 
Those interested in serving should be: 
A resident of Boston
A public transit rider
Connected to communities of transit riders, including employees, customers, and students
Committed to high quality, reliable, and affordable public transportation as a core strategy of economic growth, cultural vibrancy, and quality of life.
We are also asking residents and community members to help inform Boston's involvement on the MBTA Board. Please submit your ideas and/or interest through this form by Monday, September 5th at 5 p.m. For more information, visit boston.gov/mbta-board Photo by Office of Massachusetts Governor Charlie Baker, Wikimedia commons.