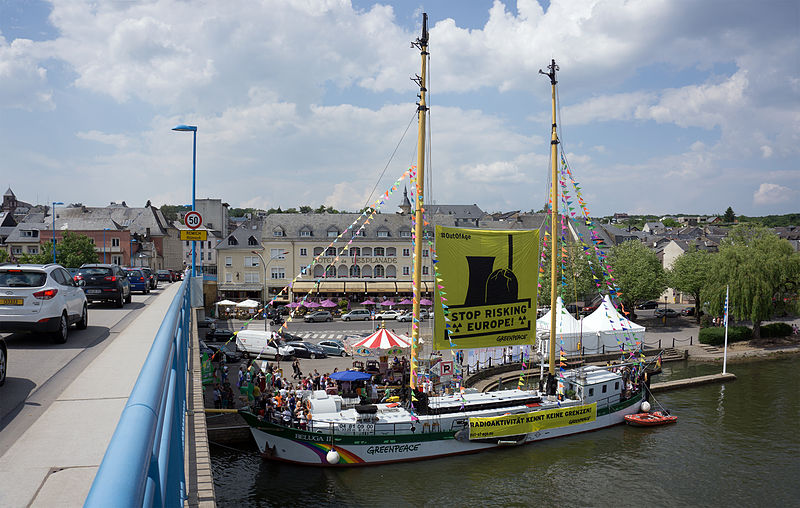 Greenpeace response to Science article calling for strong global plastics treaty 
A new article in Science calls for a legally binding global agreement that addresses the entire lifecycle of plastics, from extraction to legacy plastic pollution. The article, written by a team of attorneys and academics, calls for a global treaty to progressively decrease and end the production of virgin plastic by the year 2040. The paper calls for circularity innovation to help eliminate problematic single-use plastics and shift toward refill, reuse, and repair.
The Center for International Environmental Law, which was part of the team of experts that wrote the article, further outlines the desired goals of a treaty here.
In response to the article, Greenpeace USA Global Plastics Project Leader Graham Forbes said:
"This call from leading academics for a legally binding agreement that tackles the entire lifecycle of plastic should be a wake up call for our world's leaders and the Biden administration specifically. Despite industry's hope to weaken a potential global plastics treaty, any agreement must end the production of virgin plastic as quickly as possible to make a real difference for our oceans, climate, and communities. The UN must come together to prioritize the reduction of problematic single-use plastics and a move toward refill and reuse.
"As the authors of the paper point out, efforts to reduce single-use plastics must align with the urgency of the climate crisis as the two are inextricably linked. The same fossil fuel companies destroying our climate see plastic expansion efforts as a way to remain profitable. By coming together to create a bold, binding global plastics treaty, the Biden administration and other world leaders can put the fossil fuel industry on notice that their days of destroying our planet are numbered." Photo by MMFE, Wikimedia commons.