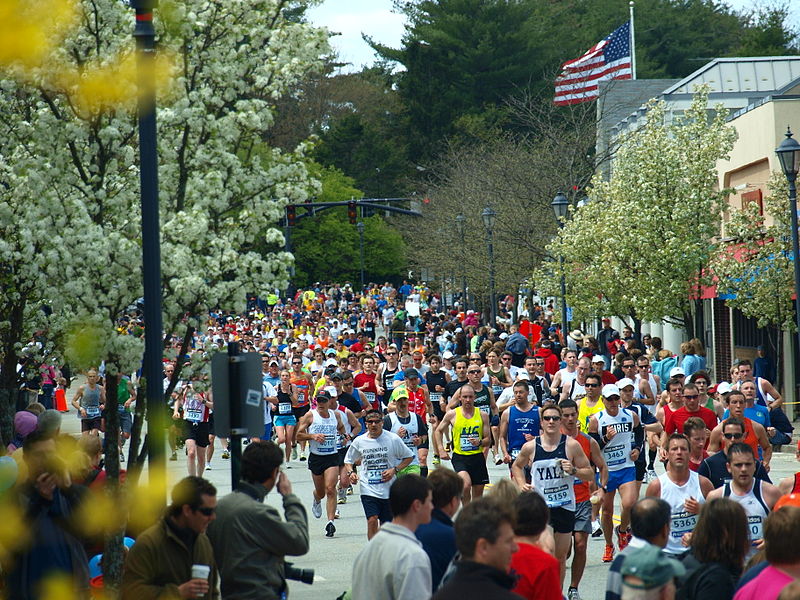 The Boston Marathon, set to take place on Monday, is currently under the uncertainty of a cold front's timing. While it's difficult to predict the exact hour the front will
hit, it's expected to pass through during the morning or midday, bringing with it a higher chance of rain during that time period.
As of now, it seems Monday's temperature will be relatively mild, likely in the 60s. Before the front arrives, the winds will be mostly southwest, which could provide a helpful tailwind for runners. After the front passes, the winds will shift to the west and northwest, with speeds ranging from 12-25 mph and possibly higher gusts.
However, if the front were to move faster than expected, perhaps arriving on Sunday, there could be a break in the weather, with some afternoon sunshine along the route. Overall, runners and spectators alike will need to keep an eye on the forecast in the coming days to prepare accordingly for the marathon. Photo by Anonymous, Wikimedia commons.