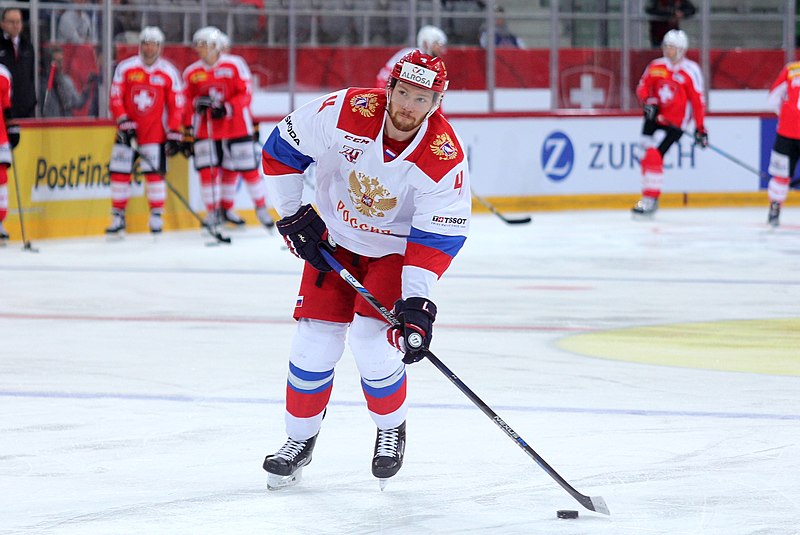 The Boston Bruins Opt for Dmitry Orlov and Garnet Hathaway Over Vladislav Gavrikov.
The potential trade of Columbus Blue Jackets defenseman Vladislav Gavrikov to the Boston Bruins before the March 3 NHL trade deadline had been widely reported earlier this week. However, the Bruins ultimately made a different move and acquired defenseman Dmitry Orlov and forward Garnet Hathaway from the Washington Capitals on Thursday night. While some reports claimed that the Bruins and Blue Jackets had a deal in place for Gavrikov, Boston allegedly needed to clear salary cap space first.
According to sources cited by The Athletic, the Blue Jackets believed they had a deal with Boston for over a week to trade Gavrikov for multiple picks and/or players. However, Boston asked for more time repeatedly, and the deal never materialized. Columbus reportedly thought they had a commitment, while Boston felt there was never a deal on the table. Despite differing opinions, the Bruins ultimately went in a different direction.
Bruins general manager Don Sweeney said that they were trying to attack in two different areas and that both Orlov and Hathaway would complement their group well. The trade could be a home run for the Bruins since Orlov is considered to be a better defenseman than Gavrikov, and the addition of Hathaway upgrades their bottom-six.
The Blue Jackets are now in a challenging position as the trade deadline approaches. They need to move Gavrikov before the deadline and should consider lowering their asking price to avoid losing him as a free agent over the summer. While several Stanley Cup contenders have already made significant moves, there are still plenty of teams looking for a defenseman, such as the Kings and Oilers. Photo by Fabien Perissinotto, Wikimedia commons.