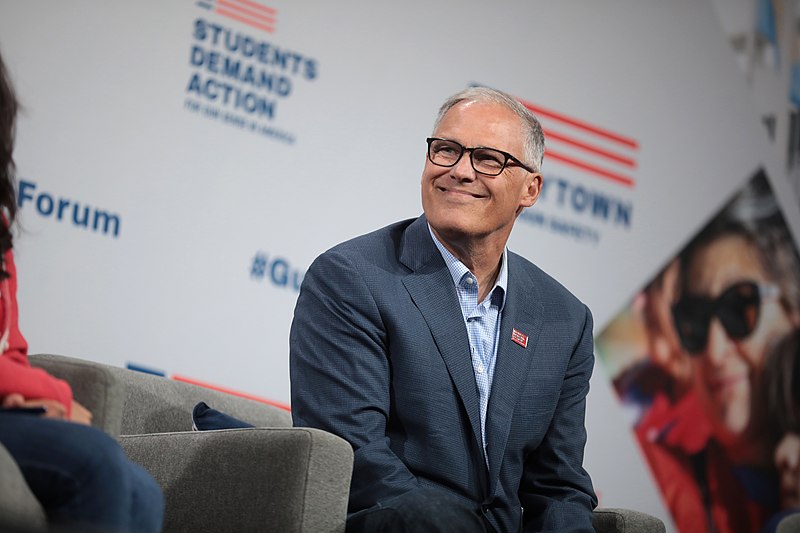 Washington Governor Jay Inslee signed a bill into law on Tuesday, aiming to retain the criminalization of drug possession in the state. The legislation was passed during
a special legislative session held to prevent the potential legalization of all drug possession in Washington.
The state had been on the verge of decriminalizing the possession of drugs such as methamphetamine or fentanyl statewide, as a temporary law making possession a misdemeanor was set to expire later this summer.
In addition to preserving criminal penalties for drug possession, the new law allocates resources to support individuals grappling with addiction. The governor highlighted that the law includes millions of dollars for drug treatment and recovery services, emphasizing its focus on filling treatment centers rather than jails.
The Washington State House representatives voted 83 to 13 in favor of passing the bill on Tuesday, following the earlier approval of the adopted text by the Senate with a vote of 43 to 6.
Governor Inslee described the law as a balanced and effective approach that combines accountability with treatment during the signing ceremony. The new legislation increases penalties for knowing possession of controlled substances or counterfeit substances to a gross misdemeanor. For the first two convictions, offenders may face up to 180 days in jail, a $1,000 fine, or both. The previous law, which was set to expire in July, classified possession as a misdemeanor punishable by up to 90 days in jail, a $1,000 fine, or both.
Moreover, the law introduces a pretrial diversion program, allowing those charged with possession of prohibited substances to participate in a substance use disorder treatment program in exchange for the dismissal of charges.
The pressure to pass new legislation arose following the 2021 "Blake case," in which the Washington Supreme Court declared the state's felony drug possession law unconstitutional due to its lack of requirement for prosecutors to prove criminal intent. In response, lawmakers enacted a temporary law making drug possession a misdemeanor while working on a longer-term solution. This temporary law was scheduled to expire on July 1, but the law signed on Tuesday will now replace it.
The new law also includes provisions for minimum jail sentences for individuals charged with drug possession who refuse or abandon substance use disorder treatment. It further mandates the vacation of possession convictions for defendants who successfully complete treatment. The legislation aligns with the recommendation of the Substance Use and Recovery Services Advisory Committee to expand treatment and harm reduction programs.
Governor Inslee highlighted the thoughtful process involved in crafting the bill, focusing on finding a workable solution to address addiction-related challenges while prioritizing public safety. The law's implementation is expected to enhance community well-being, combat drug addiction, and reduce crime.
Approximately $51 million has been allocated to support the law, with $44 million designated for drug treatment and recovery services, according to Governor Inslee.
While the majority of the law will take effect on July 1, 2023, a provision requiring forensic labs to aim for completion of evidence analysis within 45 days of receipt will be enforced starting January 1, 2025.
The new law in Washington comes amid ongoing discussions nationwide regarding the most effective strategies to tackle drug use and addiction, particularly in light of the fentanyl drug crisis. The Centers for Disease Control and Prevention reported approximately 108,000 drug overdose deaths in the US between July 2021 and July 2022. Fentanyl-related overdoses accounted for nearly 70,000 deaths in 2021, representing a significant increase over the past five years.
While Oregon officially decriminalized the possession and personal use of all drugs in February 2021, Washington has chosen to maintain drug possession as a criminal offense, opting for a different approach in addressing drug-related issues within its jurisdiction. Photo by Gage Skidmore from Peoria, AZ, United States of America, Wikimedia commons.