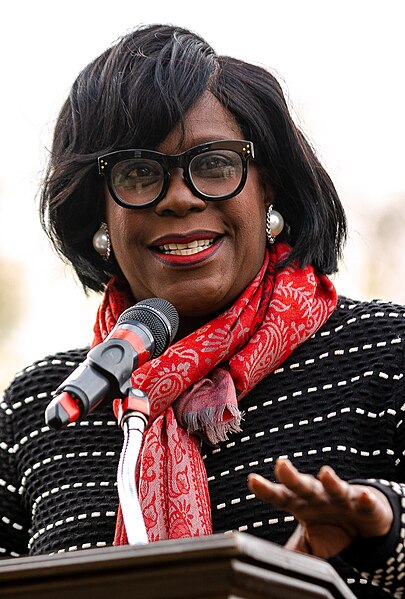 In a groundbreaking turn of events, women are on the verge of becoming the mayors of Philadelphia and Jacksonville, marking significant milestones in the political
landscape. A Philadelphia Democrat who prioritized bolstering law enforcement emerged victorious in her party's nomination for mayor, while a former TV news anchor successfully unseated a Republican incumbent in Jacksonville, Florida, the largest city under Republican control.
Donna Deegan, a Democrat and founder of a breast cancer research organization, achieved an unexpected upset in Jacksonville by defeating the leading Republican candidate, Daniel Davis, on Tuesday. With this triumph, Deegan is poised to become the city's first female mayor. Addressing her supporters after the win, she declared, "We made history tonight. Everyone said it could not be done in Jacksonville, Florida." Despite Davis's financial advantage and the endorsement of Republican Governor Ron DeSantis, who is widely speculated to be considering a 2024 presidential campaign, Deegan emerged victorious. Her victory will mark a significant transition as she replaces Lenny Curry, who was term-limited.
Meanwhile, in Philadelphia, Cherelle Parker, a former state representative and City Council member, secured the Democratic nomination for mayor. Parker, who campaigned on a promise to increase the number of police officers in response to the city's concerns over rising crime rates, is now set to face Republican candidate David Oh in the general election scheduled for November. Given the city's predominantly Democratic voter base, Parker is expected to prevail and become Philadelphia's first female mayor. Her potential victory would mark the end of incumbent Democratic mayor Jim Kenney's term limit.
Additionally, Yemi Modolade, an Independent political newcomer, achieved a historic win in Colorado Springs by defeating former Republican Secretary of State Wayne Williams. As the first Black mayor of the city, Modolade, a businessman, will succeed Mayor John Suthers, who was term-limited. In his victory speech, surrounded by his family, Modolade expressed, "It's a new day in our beloved city. To anyone who doubts that politics can be disrupted... tonight is for you."
These notable achievements underscore the progress made in breaking gender and racial barriers in political leadership, paving the way for a more diverse and inclusive representation in city governance. Photo by Jared Piper/PHLCouncil, Wikimedia commons.