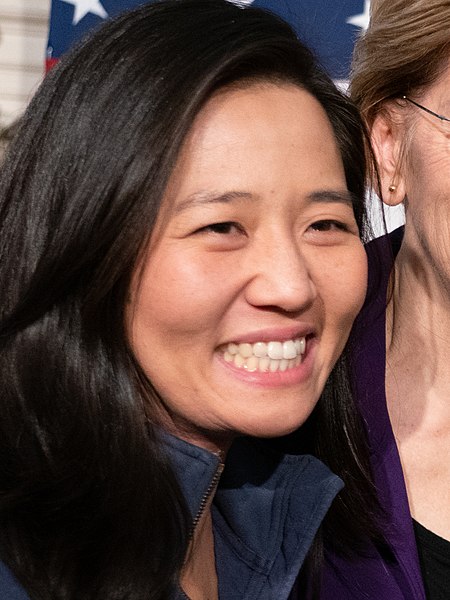 Boston Mayor Michelle Wu announced in a recent television interview that the city is nearing the final stages of obtaining permits for the reconstruction of the Long
Island Bridge. While specific logistical details remain unclear, Mayor Wu expressed optimism about the potential reactivation of transportation to the island and floated the possibility of ferry service as an alternative solution.
The city has been actively pursuing the rebuilding of the bridge, which connects Quincy's Moon Island to Boston's Long Island, since 2018. The primary goal is to reopen a large drug-treatment campus on Long Island. The bridge was closed in 2014 due to structural concerns and subsequently dismantled, leaving behind only pylons.
Rehabilitating the old hospital and shelter space on Long Island is seen by some politicians and advocates as a viable solution to address the drug-related issues in the troubled South End Mass. and Cass area.
Mayor Wu's approach since taking office has been focused on obtaining permits for the bridge reconstruction, considering it a long-term solution. In the WCVB-TV interview, she emphasized that Long Island would be an ideal location for a regional recovery campus if the necessary steps are taken.
However, reaching this point has been a challenge over the past five years, with Boston and Quincy engaging in lawsuits and permitting disputes. A study commissioned under former Boston Mayor Martin J. Walsh estimated the cost of establishing a recovery campus on the island to be between $200 million and over $540 million, excluding the bridge, which could cost more than $80 million.
Mayor Wu acknowledged the significant cost associated with the bridge reconstruction but did not provide a specific figure during the interview. She also mentioned the possibility of exploring ferry services as an alternative transportation option, which would require dock construction and collaboration with Quincy.
Both a new bridge and a ferry system would represent substantial infrastructure projects that would require multiple years to complete, regardless of the timeline's acceleration.
A spokesperson for Quincy Mayor Thomas Koch expressed a different perspective, stating that the city respectfully disagrees with Mayor Wu's assertion that permits for the new bridge construction are close to being obtained. However, they expressed willingness to engage in discussions regarding ferry services.
The Wu administration has achieved notable victories in court battles related to the bridge, and they had initially anticipated filing permits by the end of the previous year. However, Mayor Wu refrained from commenting on the current timeline during the interview.
Mayor Wu also mentioned her meetings with various state leaders to address the challenges faced at Mass. and Cass, an area known for drug-related activities near several shelters, recovery sites, and the Suffolk County House of Correction. She specifically mentioned meeting with Governor Maura Healey and Lieutenant Governor Kim Driscoll.
As the city approaches the summer season, traditionally associated with increased street violence, Mayor Wu was also asked about crime prevention measures. Photo Elizabeth Warren, Wikimedia commons.