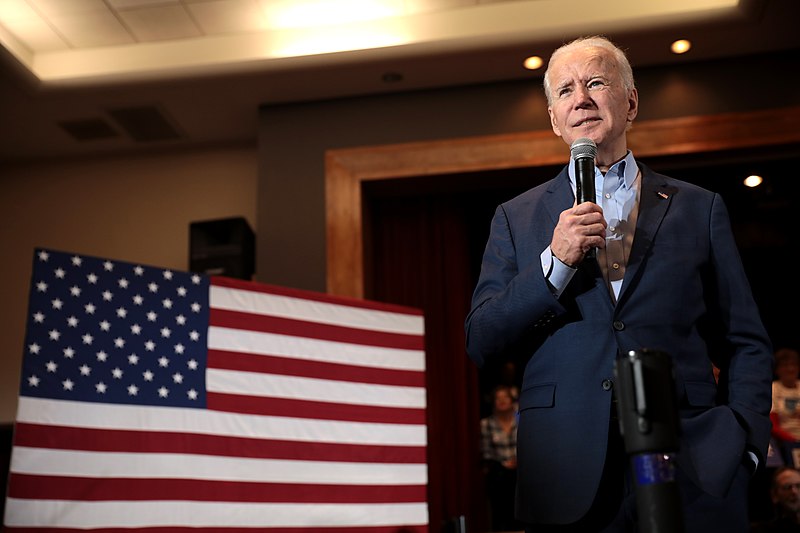 President Joe Biden released his proposed budget on Thursday, calling for new taxes on wealthy Americans and promising to trim the federal deficit by nearly $3 trillion over the next decade.
The budget blueprint also includes a $26 billion increase in Pentagon spending to $842 billion, a 3.2% increase over 2023 as the Defense Department seeks to confront a variety of challenges from boosting troops' pay to confronting China. Additionally, nearly $25 billion has been allocated to strengthen border security, almost an $800 million increase over 2023.
However, Republicans have yet to release their own budget, and House Speaker Kevin McCarthy, R-Calif., blasted the president's proposal as "completely unserious," in his first public statement on Biden's budget. Congress is in charge of writing the federal budget, and Republicans who now control the House have said they have no intention of going along with any plan to raise taxes. The budget negotiations come amid a battle over raising the limit on how much money the federal government can borrow. GOP leaders say they won't raise the debt ceiling unless Biden agrees to cut spending.
The proposed budget also includes a bump in funding for health programs and the Department of Health and Human Services, which includes making permanent enhanced subsidies for private insurance plans that are set to expire after 2025. The subsidies for Obamacare plans purchased on health exchanges set up by the Affordable Care Act were temporarily expanded first through pandemic relief package and then in the Inflation Reduction Act passed last year. Biden also wants to provide "Medicaid-like coverage" to low-income residents in the 11 states that have not expanded Medicaid under the Affordable Care Act.
House Appropriations Chair Kay Granger, R-Texas, called Biden's budget "misguided" and said it won't get far in the Republican-controlled House. Her main point of contention is that the president is spending too much on "unnecessary programs" at the expense of national security. Congress will review his budget line-by-line to identify waste, and Republicans will insert their own priorities, she said.
A nonpartisan watchdog group praised Biden for proposing to trim the federal deficit but warned that his plan doesn't go far enough. The Committee for a Responsible Federal Budget said Biden deserves "real credit" for proposing $3 trillion in deficit reduction in addition to paying for his new priorities. But $3 trillion is "a minimum savings target," and future budget deals will be necessary to put the nation's debt on a sustainable path, said Maya MacGuineas, the group's president. The group also slammed what it called "excessive" spending in Biden's proposed budget and said the absence of a plan to extend the solvency of Social Security is "a glaring omission."
In response to the criticism, White House officials urged caution, acknowledging the stakes. "We're saying don't wreck this economy over politics," said Shalanda Young, the White House budget director.
Ultimately, the budget negotiations between the Biden administration and congressional Republicans are expected to continue for months, with both sides likely to make compromises in order to reach a deal. Photo by Gage Skidmore from Surprise, AZ, United States of America, Wikimedia commons.