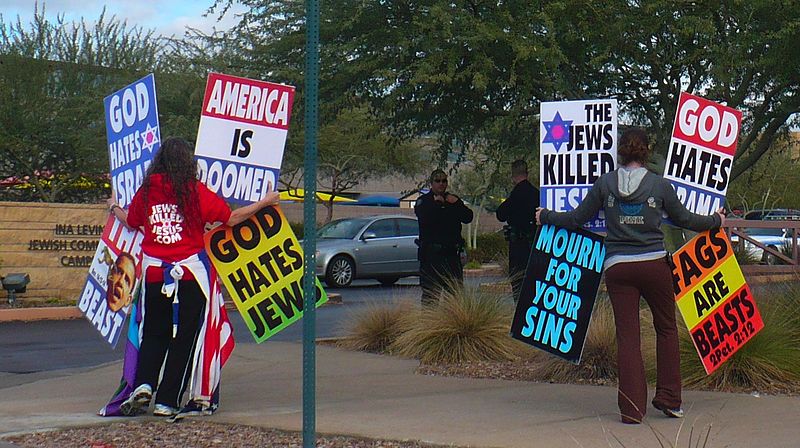 Following US President Joe Biden's comprehensive strategy to combat antisemitism, several Jewish organizations have voiced their support but also raised concerns
about the definition of antisemitism outlined in the 60-page national strategy plan. While many Jewish leaders endorse Biden's efforts, some organizations have expressed reservations.
The World Jewish Congress (WJC), one of the prominent legacy Jewish organizations, commended the White House for the new plan but also voiced criticism. In their statement, the WJC stressed the need for concrete action and expressed concerns about the inclusion of a secondary definition of antisemitism, known as the Nexus definition, alongside the widely accepted International Holocaust Remembrance Alliance (IHRA) definition. The WJC considered the addition of the Nexus definition to be unnecessary and distracting from the essential work required.
B'nai B'rith, another legacy organization, echoed similar sentiments. They expressed disappointment with the inclusion of the Nexus definition, arguing that it allows individuals with anti-Israel bias to mask their animosity behind severe criticism of Israel. B'nai B'rith emphasized the superiority of the IHRA definition in addressing this issue.
The Combat Antisemitism Movement (CAM), a central group promoting dialogue about antisemitism, welcomed the new strategy but also offered reservations and suggestions for improvement. They raised concerns about the strategy's emphasis on white supremacist ideology while overlooking other forms of Jew-hatred, such as those originating from the far-left and radical Islamist communities. CAM also highlighted their disagreement with the inclusion of alternative definitions of antisemitism, advocating for sole implementation of the IHRA definition.
StopAntisemitism, a grassroots watchdog organization, criticized the strategy, stating that it falls short of addressing the crisis of Jew-hatred in a comprehensive manner. They highlighted the failure to use the IHRA definition as a foundational guide and pointed out the plan's mention of fighting "antisemitism, Islamophobia, and related forms of bias and discrimination," which they believed diluted the focus on antisemitism.
While senior officials in central Jewish organizations expressed their satisfaction with the overall strategy, they expressed concerns about the inclusion of the Nexus definition and the perception of anti-Zionism as not necessarily being antisemitism. They acknowledged that the IHRA definition is widely used and endorsed, and emphasized that more than half of the US states have already adopted it.
The debate between the IHRA and Nexus definitions centers on the level of clarity and precision in describing antisemitism, particularly in relation to Israel or Zionism. The IHRA definition has garnered widespread support, while the Nexus definition has been embraced by critics of the IHRA definition for being vague and susceptible to misuse. The disagreement over the definitions underscores the ongoing discussions within Jewish communities on how best to define and combat antisemitism in the modern era.
Despite the concerns raised, the Biden administration maintains its commitment to using the IHRA definition, which is already employed by law enforcement agencies across the US and has been adopted by numerous governments and institutions globally. Photo by HoppingRabbit34 at English Wikipedia.