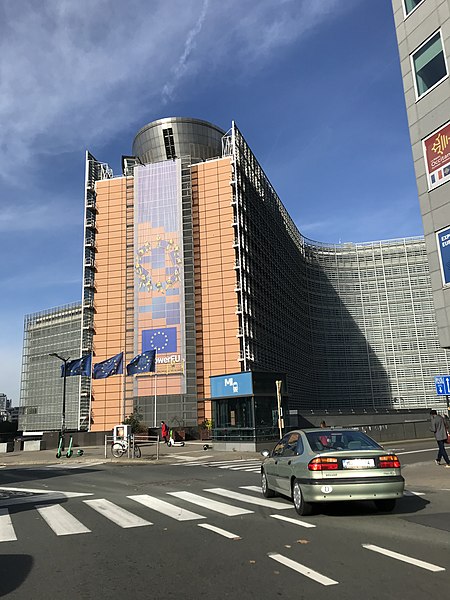 On March 10, European Commission President Ursula von der Leyen will meet with President Joe Biden in Washington to discuss clean energy and secure supply chains, according to a
statement from the White House. The meeting comes as European nations express concern that new US subsidies will harm their economies.
The US subsidies in question are part of Biden's Inflation Reduction Act (IRA), a $430 billion bill aimed at reducing inflation while promoting renewable energy and addressing the climate crisis. However, European nations have expressed anger over the subsidies, which they fear could give US-made products an unfair advantage in the global marketplace.
During their meeting, Biden and von der Leyen are expected to discuss US-EU coordination to combat climate change and promote clean technology based on secure supply chains. The statement from the White House also notes that US Treasury Secretary Janet Yellen recently spoke with European Commission Vice President Valdis Dombrovskis about the roll-out of the IRA's funds and the need to promote green energy in both hemispheres.
Dombrovskis, for his part, tweeted that the discussion with Yellen was constructive, and that they had made progress on the EU's concerns about the IRA and the possibility of securing a privileged status for the EU on raw materials.
In addition to discussing clean energy and supply chains, Biden and von der Leyen will also take stock of a joint task force on energy security that was established a year ago to help reduce EU dependence on Russian fossil fuels. The two leaders will also discuss the challenges posed by China, including recent reports that China may be considering providing weapons to Russia.
This meeting between Biden and von der Leyen comes as the European Commission is rolling out its Green Deal Industrial Plan in response to the IRA. The plan includes increased levels of state aid to help Europe compete as a manufacturing hub for clean tech products.
During a visit to the White House in December, French President Emmanuel Macron expressed concerns about the glitches in the US bills aimed at boosting US renewable energy and the semiconductor industry. Biden assured Macron that these glitches could be addressed.
While it remains to be seen what will come out of this meeting between Biden and von der Leyen, it is clear that clean energy and secure supply chains are at the forefront of their agenda. With the world increasingly turning its attention to climate change and the need to transition to a greener economy, it is imperative that the US and the EU work together to find solutions that benefit everyone.