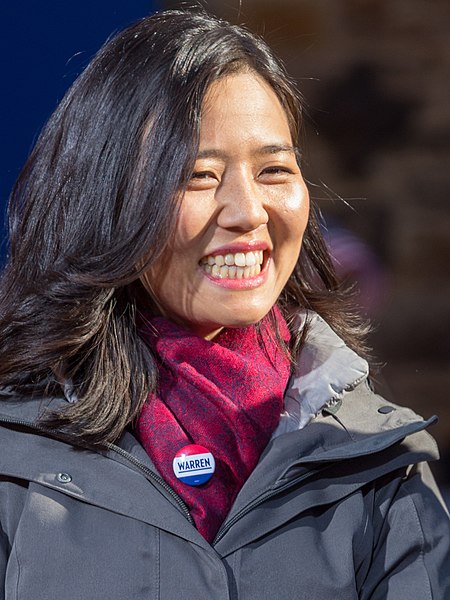 Mayor Michelle Wu of Boston has announced the city's Permanent Outdoor Dining Program, which will be launched in coordination with the Office of Economic Opportunity and Inclusion, the
Streets Cabinet, and the Disabilities Commission.
The program aims to create a streamlined process for business owners to apply for the permit, and it will incorporate public space activation enjoyed during the temporary program while addressing accessibility issues and safety concerns. Business owners can apply through an online portal starting from February 23, 2023, with the aim of opening restaurant patios as early as May 1. The permanent program will include a monthly fee for all participants to help fund equitable expansion of outdoor dining across the city.
The Outdoor Dining Pilot Program was created in 2020 under temporary state legislation as a business relief response to the COVID-19 pandemic. Before the temporary outdoor dining programs, fees were collected for the City's Sidewalk Cafe Program. Going forward, approved businesses participating in outdoor dining will be required to pay a monthly fee, and the fees will go toward technical assistance for hiring architects to draft site plans to expand the program.
The North End neighborhood in Boston will not be permitted to have on-street outdoor dining this year due to anticipated congestion around the North Washington Street Bridge construction project, which is expected to put a greater strain on North End traffic this summer and make it harder for residents and first responders to navigate the area. The City will create a task force to determine how to remedy issues expressed by residents over the course of the temporary programs, including increased traffic, sanitation issues, and accessibility problems for older residents and those with limited mobility.
The City previously held two Citywide meetings to brief business owners and residents on the permanent program and collect feedback. Restaurants applying for the program are encouraged to actively involve residents, community members, and civic groups to discuss future plans for outdoor dining patios on any public space.
Mayor Wu said the Outdoor Dining Program served as a lifeline to many small businesses in the City to ensure that they could keep their doors open throughout the pandemic. With the success of the program, she is excited for the program to continue to operate and keep the neighborhoods vibrant moving forward. Photo by Kenneth C. Zirkel, Wikimedia commons.