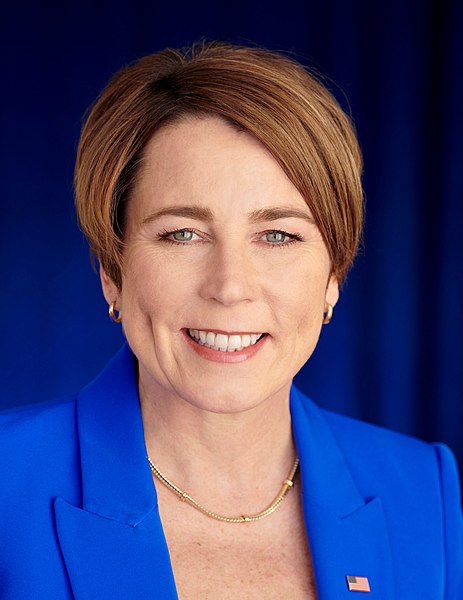 Massachusetts Governor Maura Healey has announced that the state's COVID-19 public health emergency will come to an end on May 11th. This announcement came ahead of the 45-day
notice required by state law, allowing additional time for organizations affected by the change to prepare for the end of the public health emergency. Healey also plans to rescind an executive order that required all executive branch state employees to have received their primary series COVID-19 vaccines on May 11th.
In a press release, Healey stated, "We know that we have the tools to manage this virus — vaccines, masking, testing, getting treatments, and staying home when sick — and we've reached the point where we can update our guidance to reflect where we are now." The executive order, put in place by former Republican Governor Charlie Baker, helped raise the percentage of fully vaccinated executive department employees from around 76% to over 99%, according to Healey.
The State Police Association of Massachusetts welcomed the decision. Lt. Gov. Kim Driscoll added that the executive order has been "a successful tool for boosting vaccination rates and reducing the spread and severity of COVID-19 in Massachusetts." Despite the end of the public health emergency, mandates for staff in certain roles and settings will remain in place.
Massachusetts has seen a recent surge in COVID-19 cases, with nearly half of virus hospitalizations in the state for other issues. The Massachusetts Veterans' Home has also been sued over COVID-19 deaths. However, the state has been able to vaccinate a significant portion of its population, with over 80% of adults having received at least one dose of a COVID-19 vaccine.
The decision to end the public health emergency comes as other states and countries are also easing COVID-19 restrictions. The United States Centers for Disease Control and Prevention (CDC) recently announced that fully vaccinated individuals can travel domestically without the need to get tested or self-quarantine, and some states have lifted mask mandates and capacity restrictions.
While the end of the public health emergency is a positive development, it is important to remain vigilant and continue to follow public health guidelines to prevent the spread of COVID-19. This includes getting vaccinated when eligible, wearing masks in public indoor settings, practicing social distancing, and staying home when feeling sick. The end of the public health emergency is a sign of progress, but it does not mean that the pandemic is over. Photo by Governors office, Wikimedia commons.