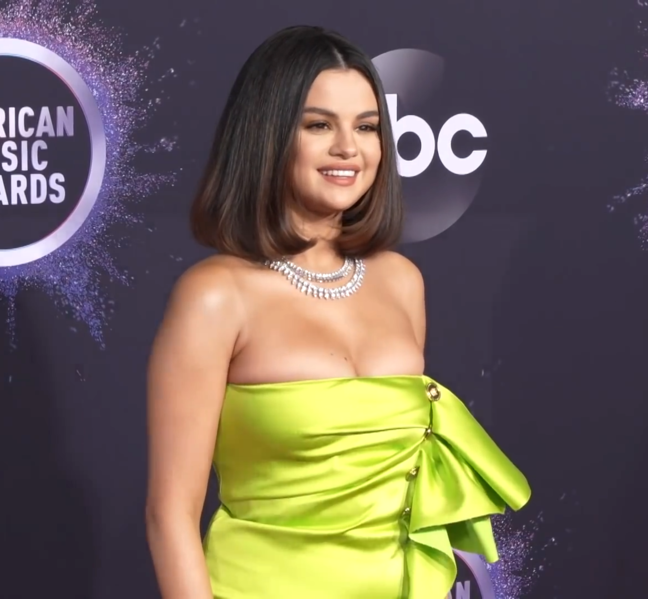 Selena Gomez, the accomplished actress and singer, has opened up about the weight of being the most-followed woman on Instagram, emphasizing the responsibility it entails.
Speaking at Universal Music Group and Thrive Global's Music and Health Conference, Selena expressed that while she has never been overly concerned about follower numbers, she recognizes the gravity of her online presence.
With an impressive 429 million Instagram followers, Selena Gomez surpasses her close friend Taylor Swift, who has 272 million, and Kylie Jenner, the former titleholder, with 399 million followers. However, Selena views her online prominence not just as a measure of her popularity but as a means to connect with and support her fans. She revealed that followers often reach out to share their struggles and how her music has aided them during challenging times.
While Selena cherishes the ability to impact and inspire people, she acknowledges that it can also be emotionally taxing. She expressed empathy for her fans, especially young people and women undergoing difficult life experiences, such as divorces or chemotherapy. Selena recognizes that her influence extends beyond herself and that she holds a significant responsibility.
In recent years, Selena Gomez has been an advocate for mental wellbeing, particularly since the release of her documentary, "My Mind and Me," produced by Apple TV. The documentary delves into her childhood fame, her 2017 kidney transplant, and her high-profile breakup with Justin Bieber. It allowed her to share her thoughts and feelings that she had kept hidden for years. Although watching the documentary remains challenging for her, she takes pride in its impact and the discussions it has sparked about mental health.
Selena initially had reservations about the documentary's release, fearing it might jeopardize aspects of her life. However, upon its release, she felt relieved and liberated, as if a significant burden had been lifted from her shoulders. Selena Gomez continues to use her platform to raise awareness about mental health issues, demonstrating that even the most-followed individuals on social media can find fulfillment in making a positive difference in the lives of others. Photo by Cosmopolitan UK, Wikimedia commons.