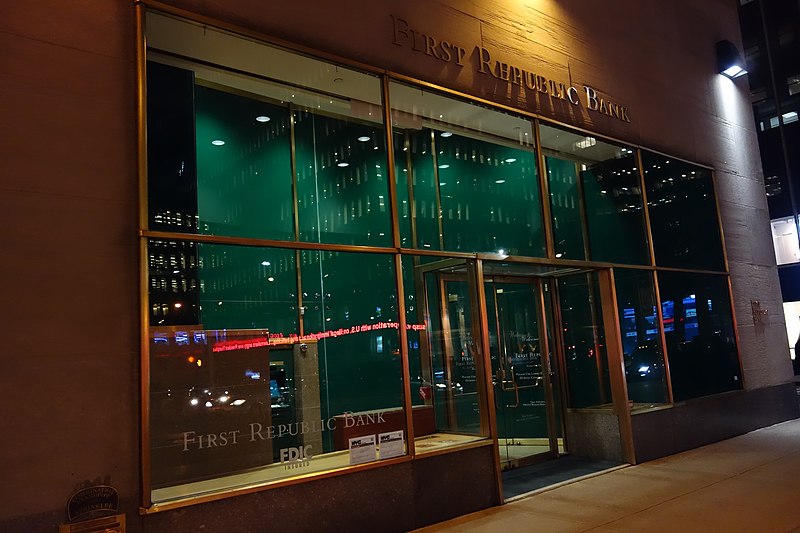 Several banks, including PNC Financial Services Group, Citizens Financial Group, and JPMorgan Chase, are competing to acquire First Republic Bank in an auction
process overseen by US regulators, according to insiders.
The US Federal Deposit Insurance Corp is being advised by Guggenheim Securities. The bank was unable to agree on a deal without government assistance after being caught up in a banking crisis, leading to the regulator seizing the bank. Non-binding bids were requested on Friday, with the successful bidder set to be announced on Sunday night. None of the parties involved have commented on the matter. Photo by Tdorante10, Wikimedia commons.