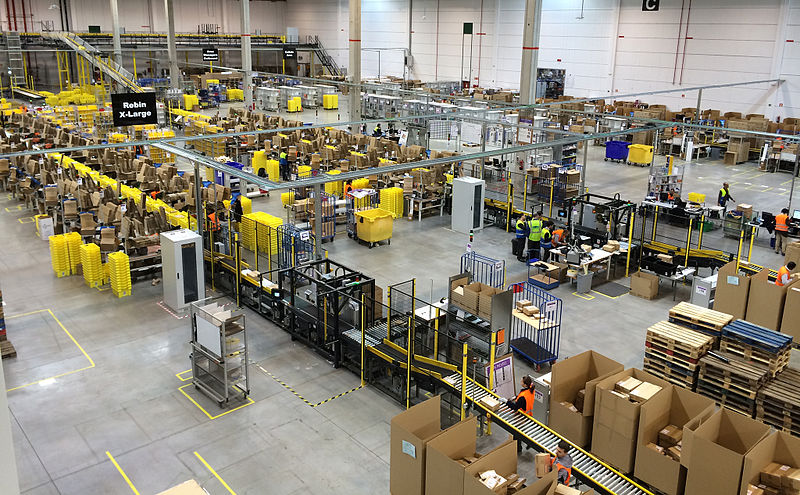 Shares of Amazon surged to their highest level in over two months on Friday after a research firm projected that the company's North American retail business is poised to surpass Wall Street's
expectations. Amazon's shares jumped 4% to $108, reaching their highest value since February 3 and giving the company a market capitalization of $1.1 trillion.
According to data compiled by YipitData, Amazon's North American net sales for the first quarter of 2023 are expected to exceed analysts' estimates. YipitData also revealed that April sales are on track to outperform Wall Street's consensus for the second quarter. North American net sales make up more than half of Amazon's overall revenues, with Amazon Web Services (AWS) and international sales accounting for the rest.
Refinitiv data suggests that analysts, on average, anticipate that Amazon's North American net sales will increase by 8.5% year over year to $75.2 billion in the first quarter. New York-based YipitData collects and analyzes data from millions of U.S. consumers, including online transactions, app data, web traffic, and email receipts.
In a research note on Friday, JPMorgan analyst Dough Anmuth indicated that e-commerce trends may have been restrained in the first quarter due to economic uncertainty affecting consumer spending. However, Anmuth expects e-commerce to gain more ground over traditional retailers, particularly in groceries, appliances, and other categories. He also maintained Amazon's stock as "our Best Idea."
On Thursday, Amazon won a lawsuit in Seattle federal court that accused the company of engaging in a scheme to restrict competition for shipping and fulfillment services, leading consumers to pay more for purchases in violation of U.S. antitrust law.
Amazon's shares have rebounded by over 30% from their closing low in December, although they are still down 42% from their record high close in July 2021. The company is slated to report its first-quarter results next week on Thursday. Photo by Álvaro Ibáñez from Madrid, Spain, Wikimedia commons.