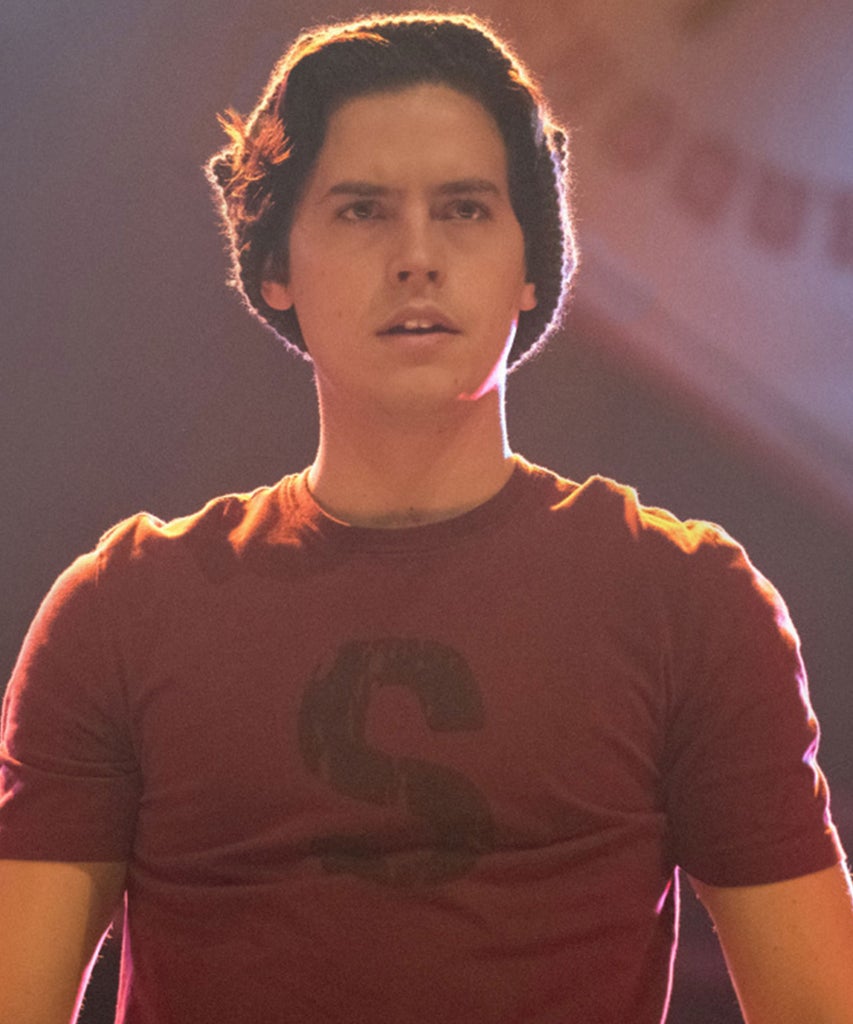 Riverdale is heading into its senior year, but not everyone may make it out alive. Jughead (Cole Sprouse) is missing in the new Riverdale season 4 trailer, and we have to ask: Is Jughead dead in the new season? 

The third season of Riverdale introduced fans to the Gargoyle King, a mysterious entity that was behind the deaths of multiple Gryphons and Gargoyles players. It also brought us to "The Farm," a cult joined by Polly (Tiera Skovbye) that was ultimately a front for an organ selling ring. The season 4 trailer doesn't suggest any of these threats are returning (though we still do need to figure out where the members of The Farm went when they "ascended" in the season 3 finale) but does introduce plenty of new obstacles. 

Betty (Lili Reinhart), per usual, is back to sleuthing — though what she's trying to uncover remains a mystery. We certainly missed Betty's wide-eyed discovery face, and her springy ponytail that indicates she's getting down to business. However, while Betty does get knocked out with the back of a gun in the trailer, this time around, it looks like Jughead might be in the most danger.
The trailer opens with a search party calling out Jughead's name, and ends with a shot of him trapped in what appears to be a coffin. A throwback to that time the Black Hood almost buried Archie (KJ Apa) alive? Considering the Black Hood is seemingly dead, thanks to gothic villain Penelope Blossom (Nathalie Boltt), this is likely a new villain with some basic moves. 

Also in the trailer is Veronica (Camila Mendes) writhing onstage in a slinky bodysuit, while casually explaining over a loudspeaker how she, a 17-year-old, is "no stranger to scandal." Archie is boxing again, and making out with Veronica. Cheryl (Madelaine Petsch) is still bringing HBIC energy. Kevin (Casey Cott) looks like he's been de-cultified following his time at The Farm, but who knows! 

The real question here is how will season 4 connect to the very unsettling flash forward moment at the end of season 3, in which Archie, Betty, and Veronica are seen around a fire pit, covered in blood, and making a pact never to speak to one another again? If Jughead is missing, the flash forward could suggest that the remaining members of the core four had something to do with it…but they'd never kill their buddy Jughead, right? 

…Right, show?!? 
Check out the trailer below:

Riverdale returns October 4 on The CW at 8 pm.
Like what you see? How about some more R29 goodness, right here?
Lili Reinhart & Cole Sprouse Take Halloween
Lili Reinart On Hustlers, Vomit & Luke Perry
How Old Is The Elite Cast IRL?
Article by [author-name] (c) Refinery29 - Read full story here.