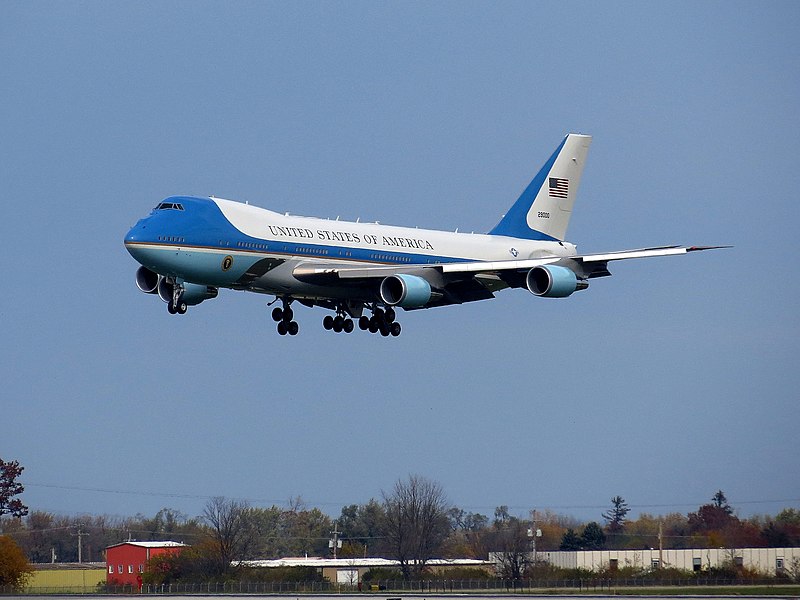 After years of debate, President Joe Biden has selected the new livery design for the upcoming Air Force One aircraft, which will feature a slightly deeper shade of light blue than the current
robin's egg blue. The engines of the VC-25B will also use the darker blue from the cockpit area, and there will be no polished metal section as the exterior alloys of the Boeing 747-8 airliners used do not allow it. The new design brings an end to the controversial proposal by former President Donald Trump to replace the current color scheme with a darker red, white, and blue design.
The Air Force released a statement on Friday, citing a thermal study that found the dark blue in the Trump administration's design would add heat in certain environments, requiring more Federal Aviation Administration qualification testing for several of the airplane's commercial components. When Biden took office in January 2021, his administration downplayed the idea of redesigning the Air Force One paint scheme. However, by June 2022, the administration decided to drop the red, white, and blue paint plan due to additional engineering, time, and cost it would require, as well as the temperature issue.
Boeing is expected to deliver the first VC-25B in 2027, and the second the following year, which is well into the next presidential term. Andrew Hunter, the Air Force's assistant secretary for acquisition, technology, and logistics, told Congress in May 2022 that the aircraft would be two to three years late. The delay was caused by a Boeing subcontractor's inability to finish the job of making vital modifications to the plane's interior. As a result, Boeing had to bring on other subcontractors to complete the tasks, causing significant delays.
This means the Air Force will continue to use the current Air Force Ones for several more years until the new planes are delivered. The Air Force selected Boeing's 747-8 for its Presidential Airlift Recapitalization program in January 2015. However, in December 2016, then-President-elect Trump criticized the cost of the program and threatened to cancel it. The Trump administration and Boeing negotiated, and in July 2018, the Air Force awarded Boeing a contract for the presidential aircraft that was far lower than the original proposal.
As Boeing modifies the 747-8s into the new Air Force Ones, it is adding a medical facility, a self-defense system, a mission communication system, an executive interior, autonomous ground operations capabilities, and electrical power upgrades. While the Air Force One paint scheme will remain largely the same, the changes to the engines and the absence of the polished metal section will give the presidential aircraft a slightly different look. The new design is expected to be in service for many years to come, serving the President of the United States and carrying the nation's leaders to destinations around the world. Photo by redlegsfan21, Wikimedia commons.